New York City's music scene is thriving again. Touring musicians are making the city a must-stop, playing both larger and smaller spaces. Among the local acts, veteran performers have returned to stages while emerging acts continue to make the community exciting. Live music fans have resumed supporting the scene, as well, buying tickets, merchandise, and dinner and drinks at the city's 100+ venues.
The first "Top Original Music Acts to Catch Live in NYC" article was published in The Aquarian in the late 1970s and the purpose of the annual list has always been to honor and celebrate hard-working local musicians who deserve applause for their contributions to the concert circuit and to help propel their regional popularity. The criteria for this list has always been that the artists must be based in New York City, play mostly original compositions, and perform before live audiences locally throughout the majority of the year as opposed to just a tour stop.
In 2021 and 2022, the lists particularly honored those brave local musicians who played before liveaudiences during the worst years of the COVID pandemic. These heroic honorees are revisited below in alphabetical order. More information about these musicians can be found at their respective hyperlinked dates.
2022

Jill Fiore
The Hipp Pipps
Seth Kessel
Robert Leslie
Jesse Malin
Adam Masterson
Willie Nile
Oz Noy
Rachael & Vilray
Strange Majik
2021

Cancion Franklin
Diane Gentile
James Maddock
Rob Mastrianni
Pinc Louds
Rebelmatic
Dina Regine
Michelle Shocked
SoulCake
Leni Stern
All of the above artists continue to perform outstanding shows into 2023, but in an effort to spotlight more musicians, the 2023 list highlights additional locals who are deserving of greater public acclaim. "The Top Original Music Acts to Catch Live in NYC in 2023" again lists in alphabetical order some of the best acts currently performing within the local music circuit. Whether or not these musicians achieve widespread success in 2023, they merit a rousing round of applause and support simply for relentlessly playing good music live throughout the challenges of this past year.
Bush Tetras (funk)
Bush Tetras has landed on this list repeatedly since the early 1980s, when the punk-funk band hit underground and college playlists with "Too Many Creeps" and "Cowboys in Africa." The band continues to create new and solid funk-infused alternative rock and always performs electrifying concerts. In recent months, the band has performed at Elsewhere, Lincoln Center, and TV Eye.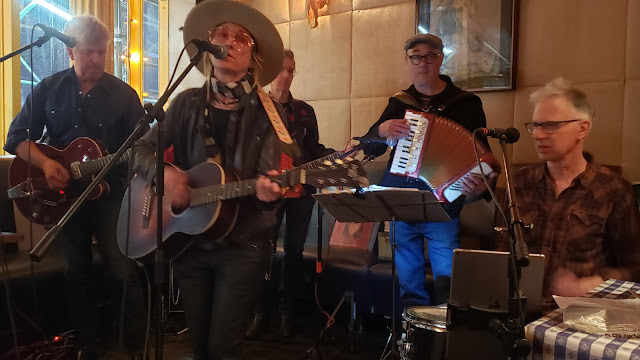 The Emily Duff Band (country)
Emily Duff is a prolific singer-songwriter. Thoroughly a New Yorker, the Queens native and Greenwich Village resident may wear a Ramones t-shirt while performing country-rocking original songs. She plays most often at Cowgirl and the Loft at City Winery.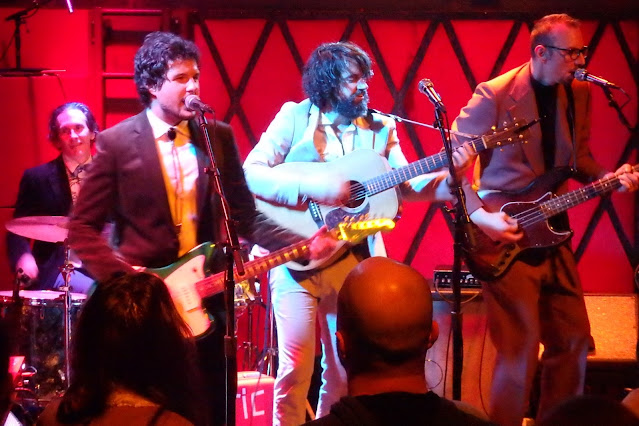 Fantastic Cat (Americana)
Fantastic Cat is comprised of four singer-songwriters who have played the local circuit independently for years. Anthony D'Amato, Don DiLego, Brian Dunne, and Mike Montali joined forces to become a local Americana-style rock supergroup. The band has performed at the Bowery Ballroom and Rockwood Music Hall.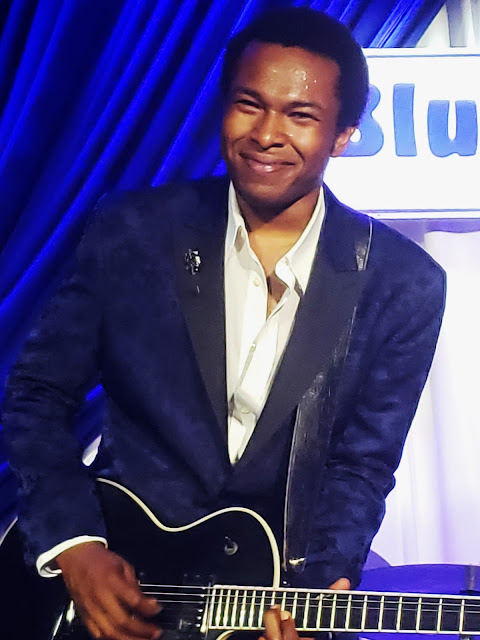 "King" Solomon Hicks (blues)
"King" Solomon Hicks headlines shows at the Blue Note and other higher-ticketed venues, but he also makes unannounced frequent cameo appearances at Terra Blues and other venues. Once this blues guitar wiz on the stage, he plays and plays. His original songs sound very much like the blues staples he alsocovers.
Hazmat Modine (experimental/folk)
Hazmat Modine formed in the 1990s as an eclectic band rooted in blues and links to folk, jazz, and World music. Led by singer/songwriter and multi-instrumentalist Wade Schuman, Hazmat Modine performs principally at Terra Blues every other Saturday night.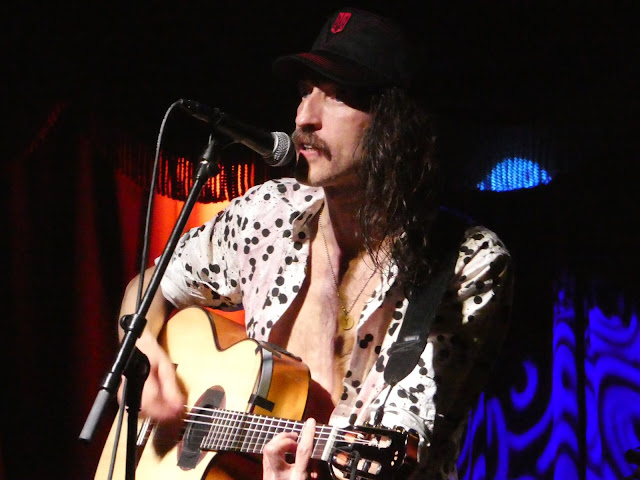 Eugene Hütz/Gogol Bordello (rock & roll)
Having performed international tours for many years, Gogol Bordello would not have made this list except that vocalist Eugene Hütz has been bringing stripped-down solo shows to Lower East Side events at Niagara and Tompkins Square Park. He also performed with members of Gogol Bordello at a benefit for the Ukraine at City Winery NYC. Gogol Bordello started 2022 with shows at Brooklyn Steel and ended with shows at the Brooklyn Bowl.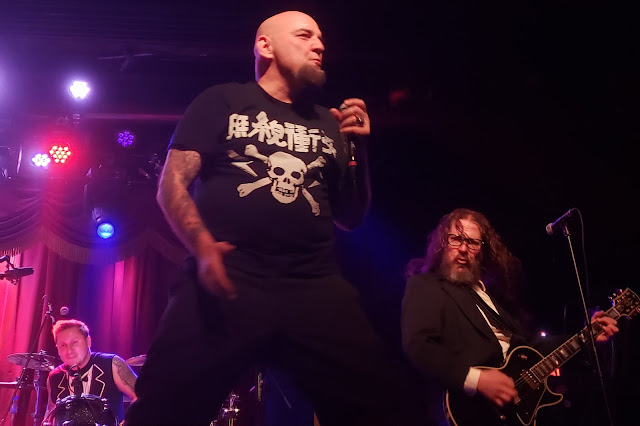 Murphy's Law (punk)
Headlining local punk shows since 1982, a Murphy's Law concert is a punk rock party. Led by James "Jimmy G" Drescher, the band's solid performance can sometimes be overshadowed by avid fan participation. The band recently performed at the Bowery Electric, a Rocks Off river cruise, and a New Year's Eve performance at the Brooklyn Bowl.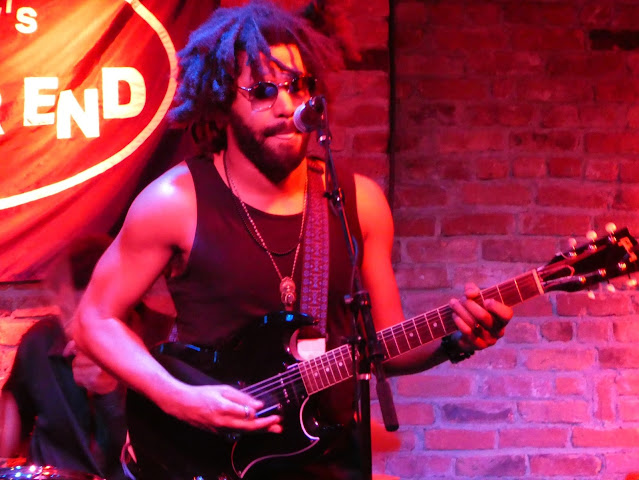 Tash Neal & MJT (rock)
Tash Neal, formerly half of the London Souls, is based in Harlem and his new band, MJT, is comprised of three brothers from Long Island. The music is a blend of almost everything rocking – hard rock, funk, punk, progressive rock, and rhythm and blues. The group plays periodically at the Bitter End.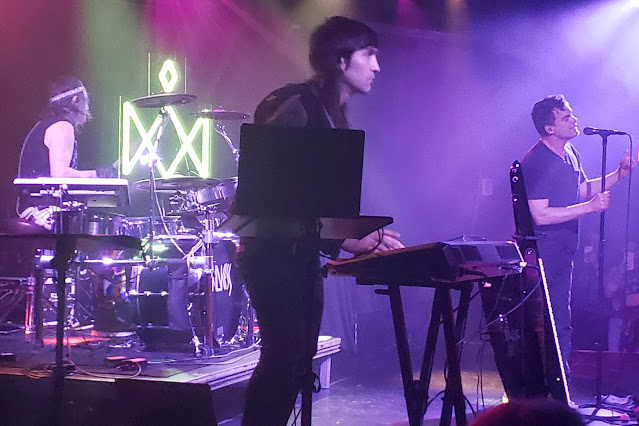 Princess Goes to the Butterfly Museum (art rock/alternative
Vocalist/actor Michael C. Hall (Dexter, Six Feet Under), keyboardist Matt Katz-Bohen (Blondie), and drummerPeter Yanowitz (formerly of the Wallflowers) formed Princess Goes to the Butterfly Museum in 2018 after working together in the Broadway production of Hedwig and the Angry Inch. The experimental art rock group has performed recently at (le) Poisson Rouge and the Bowery Ballroom.
Trixie Whitley (rock)
Trixie Whitley was born in Belgium but now seems to be based in New York City. She especially rocks her strong and passionate vocals when she has a full band. Recently, she has performed at Pete's Candy Store and the Sultan Room.
Under the Radar: 40 More Must-See NYC Music Acts in 2023
Bayaz (rock)
Bobby Blue (rockabilly, ranchero, country)
The Christine Santelli Trio (Americana, blues)
Coyle Girelli (singer-songwriter)
Cumgirl8 (indie-rock)
Michael Daves (bluegrass)
DonBlackCat & Friends (rock & roll)
Dropper (pop)
Edwin Vazquez (singer-songwriter)
Galdort Gumbo & the Righteous Cats (Mardi Gras)
The Phil Gammage Quartet (Americana)
The Gold Standard Band (pop)
Gustaf (art-rock)
Rebecca Haviland & Whiskey Heart (Americana)
Heat Death (psychedelic)
Hudson City Rats (rock and roll)
The Greg Humphreys Electric Trio (blues rock)
InCircles (alt-rock)
Killcode (rock)
Kolker (blues rock)
Steve Krebs & the Maynard G's (punk)
The Kyle Lacy Band (rhythm & blues, pop)
Lizzie & the Makers (blues rock)
Miranda and the Beat (indie-rock)
The National Reserve (country-rock)
The Hugh Pool Band (blues rock)
Puma, Joe & Dave (poetry, experimental)
Recreational Outrage (punk)
Ricky Stein (singer-songwriter)
The Ritualists (glam rock)
Rogers & Butler (singer-songwriter, pop)
The Rover Boys Trio (Americana)
Sea Monster (punk)
Snake Canyon (rock)
Kelley Swindall (country)
The TarantinosNYC (surf, instrumental)
Leah Tash (singer-songwriter)
Ten Ton Mojo (rock)
Tilden (indie-pop)
Urban Waste (punk)
Source link