One of Led Zeppelin's most famous songs is also one that singer Robert Plant considers humorous. He doesn't dislike the song — he describes it as great — but he does think it's more than a little ridiculous. Because of this, he's happy to see the song reach new audiences, particularly children.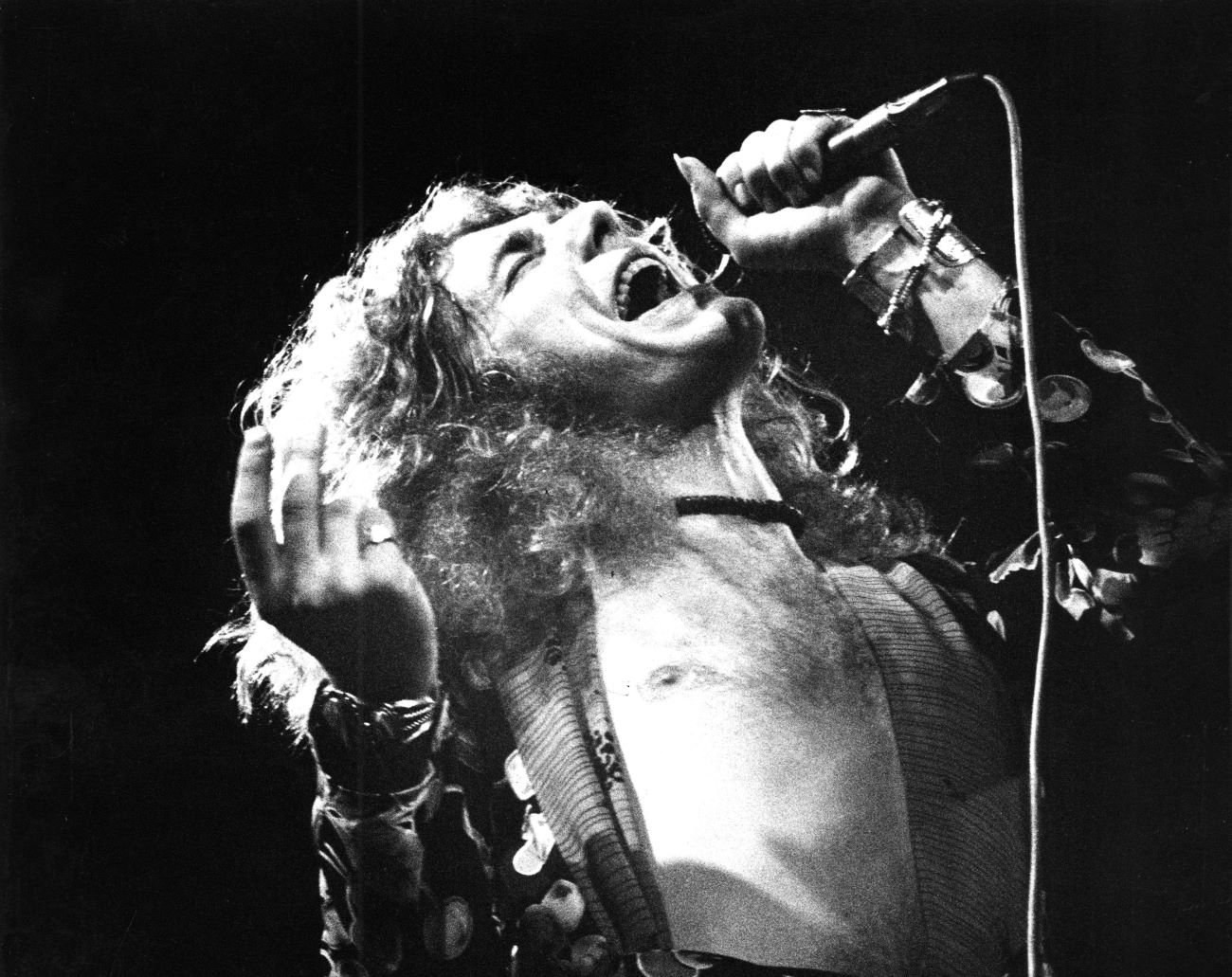 Led Zeppelin wrote 'Immigrant Song' on a flight from Iceland
While traveling back from Reykjavik, Iceland, Led Zeppelin wrote "Immigrant Song," one of their most well-known songs. They were there on a cultural exchange as guests of the Icelandic government. Plant felt so inspired by his time in the country that the band was able to rapidly complete the song.
"It made you think of Vikings and big ships … and John Bonham's stomach," Plant said, per the book Led Zeppelin: The Biography by Bob Spitz. "And bang, there it was — 'Immigrant Song.'" 
Since then, the song has become one of Led Zeppelin's most instantly recognizable tunes.
Robert Plant said the classic Led Zeppelin song was 'ridiculous'
The song was incredibly successful and features in television and film to this day. Despite its success, Plant thinks "Immigrant Song" is ridiculous, though he doesn't mean this as a bad thing.
"What a shame 'Immigrant Song' isn't easy for kids to play, by the way," he told Vulture in 2023. "Everyone gets it, young and old. It's a great song. Not only slightly ridiculous but ridiculous. Considering that we wrote it in midair leaving Iceland — a fantastically inspiring gig and an adventure, beyond which there will be no books written."
He believed that the Viking imagery in the song added a level of humor to it.
"I thought 'Immigrant Song' was great because it goes back to the Dark Ages effect on my being," he said. "I'm sitting here looking out into the darkness in the building that was built in the 15th century. It's not a fancy building, it's just a building that's been brought back from a thousand different deaths. I know that before the Civil War, before Cromwell came through here, and before everybody would hide. Before, before, before, before, before, before. That Viking side of stuff is very funny."
Plant liked when movies, namely School of Rock, helped introduce the song to young audiences.
"To give it to the kids is important," he said. "Send it up, send it down, and just keep sending it. Just dig it because there's no hierarchy."
'School of Rock' featured the song 
In 2003, Jack Black's character in School of Rock sang "Immigrant Song" to a van full of his students. Plant, who originally sang the song, admired Black's performance.
"I like the idea of taking the hammer to another time," he said. "Jack Black made a magnificent meal of it. It's a killer guitar riff."
He acknowledged that it's often a risk to let films use Led Zeppelin's songs, but he felt it paid off in this instance.
"So to give it to the kids, it's great," he said. "I mean, Jack Black's got it right down. He's that risk. All of my grandkids have all been able to play Jack Black's riffs. I think it was exactly the right thing to do, with School of Rock, to blow our myth up into the sky for a while. Because it's all myth. It doesn't matter. I've watched the film and find it funny."
Source link