As 2023 has come, let's take a moment to listen back on the last year.
This issue is focused on the top music from the state's artists released in 2022.
While this list is the main piece, we also wanted to share a bit more. We had participating writers share their favorite non-South Carolina albums, have a feature on the top album and recognized our favorite albums that just missed the cut.
Altogether, we found 216 albums from South Carolina musicians and bands and offered them up for consideration in this annual ranking of the state's best releases. 
We queried writers, artists and other Palmetto State music experts to vote on what they think are the best records of the year. And as in past years, participants were able to vote for between five and 15 albums. We assembled those ballots and tallied up the votes to create the "Best of South Carolina Music." 
The winning albums range from long-awaited debuts to electric sophomore projects and span the state. In fact, the start of the list is a geographic zigzag with Charleston and Columbia artists trading spots back and forth.
So we present this list as a welcome recap and, for those unfamiliar, an exploration of the best music from this grand state's scene. DAVID CLAREY
1. The Simplicity — "Dahlin'"
This seven-song album by Charleston band The Simplicity topped the list of South Carolina records this year for its infectious vivacity, nostalgic camaraderie and freeing theatricality. John Bias' fervently fiery, delightfully frisky and slightly unhinged vocals don't change much from the stage to the studio, and that's a blessing to us all. Complemented by Tommy Merritt on bass and Drew Lewis on drums, Bias and his three-piece project sure know how to build a tender ballad into a rockin' symphony. "Friends" lays on the catchy harmonies and sentimentality, while "Percy St." and "War" waltz us into some tipsily inviting show-business struts. "Laughter" is demented, absurd, edgy and brilliant. Listening to this record will make you long to hear it live. KALYN OYER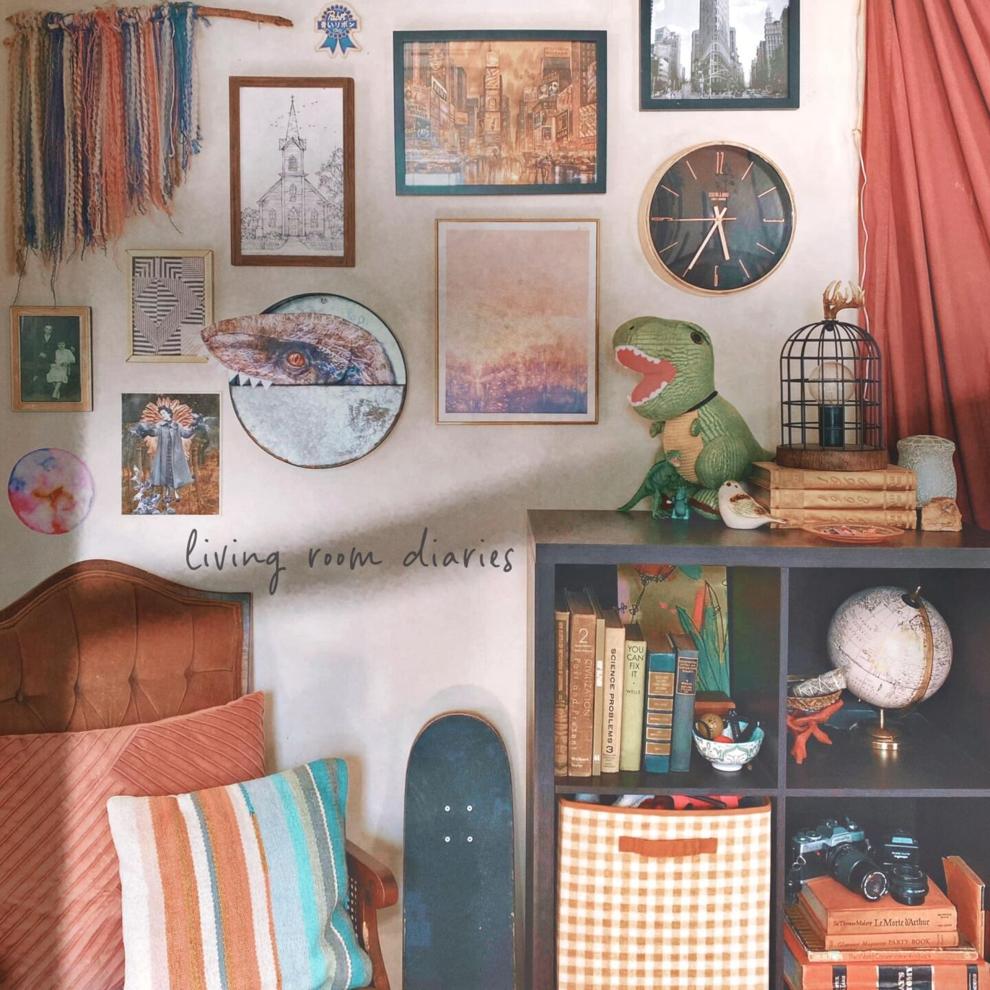 2. Rex Darling — "Living Room Diaries"
For years, Columbia's Rex Darling — fronted by lead vocalist Catherine Hunsinger and supported by guitarist John Vail, among others — was something akin to an idea and an abbreviated experience. Live shows at local clubs were a lively sight, which only teased the group's potential. That's because the band had postponed its debut album by over a year, in an effort to remake it after it was almost fully finished. Now that "Living Room Diaries" is here, it's a revelation in Columbia's music scene, offering up an engrossing sound led by Hunsinger's stirring vocals and a sound that shifts from electro-indie pop to a New Orleans-esque rollick. But through it all, it's Hunsinger's voice and the dynamic textures she reaches which drive the album toward its excellence.  DAVID CLAREY
3. Dawning — "Demo Tape"
Ah, a tribute to the short-lived project of Charleston DIY dreams that is sadly no more. Dawning, an emo-laced shoegaze band formed over friendship (while getting drunk on a boat), fell almost as soon as it rose, with two original members moving across the country and one across the pond. Founded by Jackson Wise (Apricot Blush, Prozac Dreams), Evan Tilson, Matt Massara and Carter Long (Cry Baby), Dawning always brought a special spirit, from packed-house ragers at Cutty's to mosh pit-inducing backyard festivals at a boatyard. Of the band's two 2022 EPs, "Demo Tape" stands out with the soul-baring, sad boy confession of "We All Went Swimming" to the most beautifully bittersweet, tear-inducing guitar line of all time burying our hearts in "Sediment." Heart-palpitating "Kreuzberg" sprints slapdashedly through the crispy night air to feel something before soft crooner "Nosebleed" watches as hours pass and a snowdrift settles outside a frosty window pane. This disc makes you feel both all-consumingly numb and gasping-for-air alive. KALYN OYER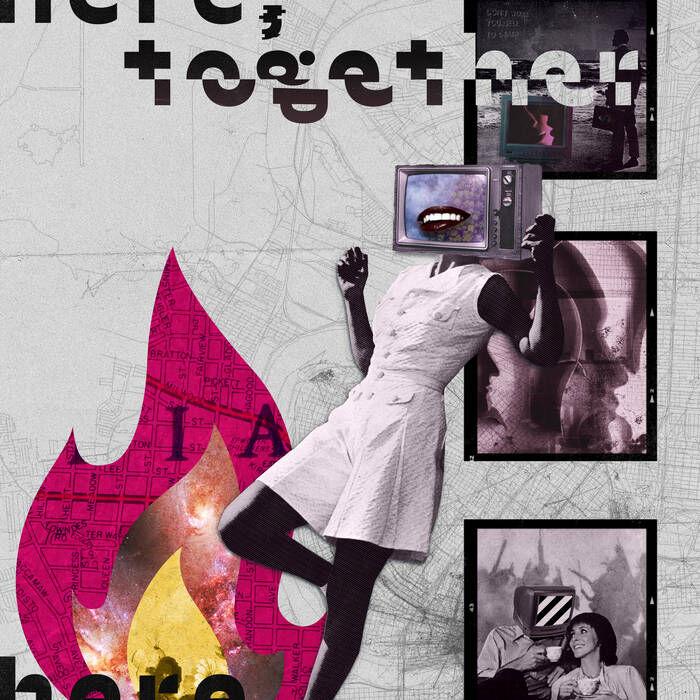 4. Autocorrect — "Here, Together"
The experimental nerd-rap outfit Autocorrect has consistently been one of the most fascinating and idiosyncratic musical projects in the Midlands, which over the years has meant detours in experimental noise, baroque pop, video game soundtracks and folk music mashups. But "Here, Together" sees the group in the fast lane, spitting bars that bend from astute social commentary to harrowing emotional ground while creating beds of music that rattle and roam at the edges of hip-hop and R&B and yet still manage a pop punch. Autocorrect is a Columbia treasure, and "Here, Together" is exhibit A for why. KYLE PETERSEN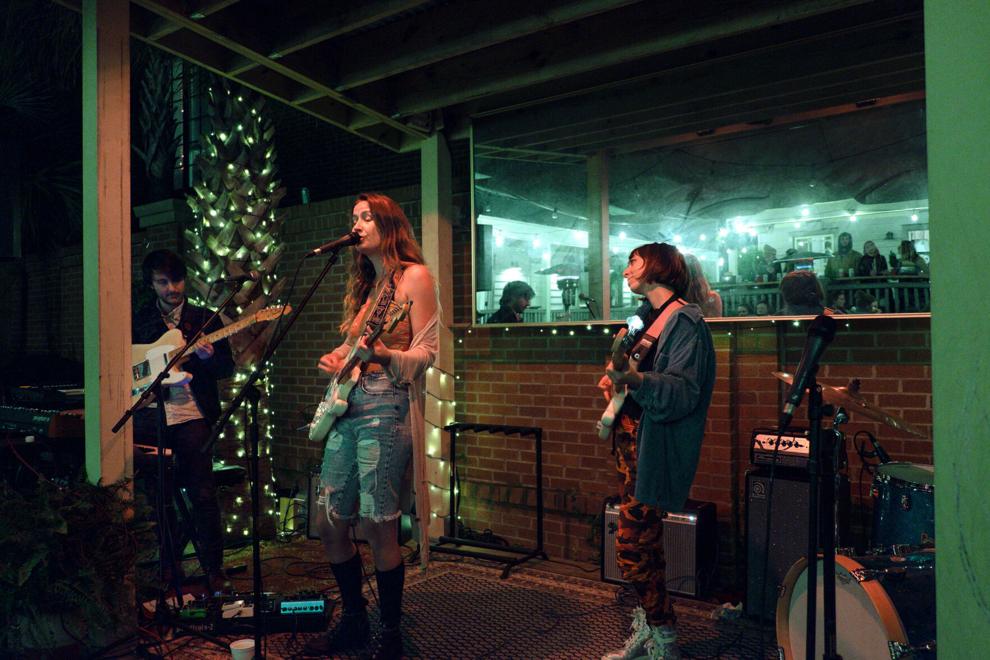 5. Baby Yaga — "SSDD"
A three-song salvo that's over in less than 10 minutes but leaves an indelible impression. "When You Came" starts out as a vocal-and-guitar duet about an ex-lover who was "my angel in a sweater and a devil in bed" before lurching into a full band explosion. "10" is a grungy, big-bottomed rocker, another wounded-feelings lament with an absolutely dynamite chorus. The EP closes out with "Burning Alive," a change of pace with a lovely falsetto melody line and a tricky groove. It's an irresistible trio of songs that whets one's appetite for a full-length in the near future. VINCENT HARRIS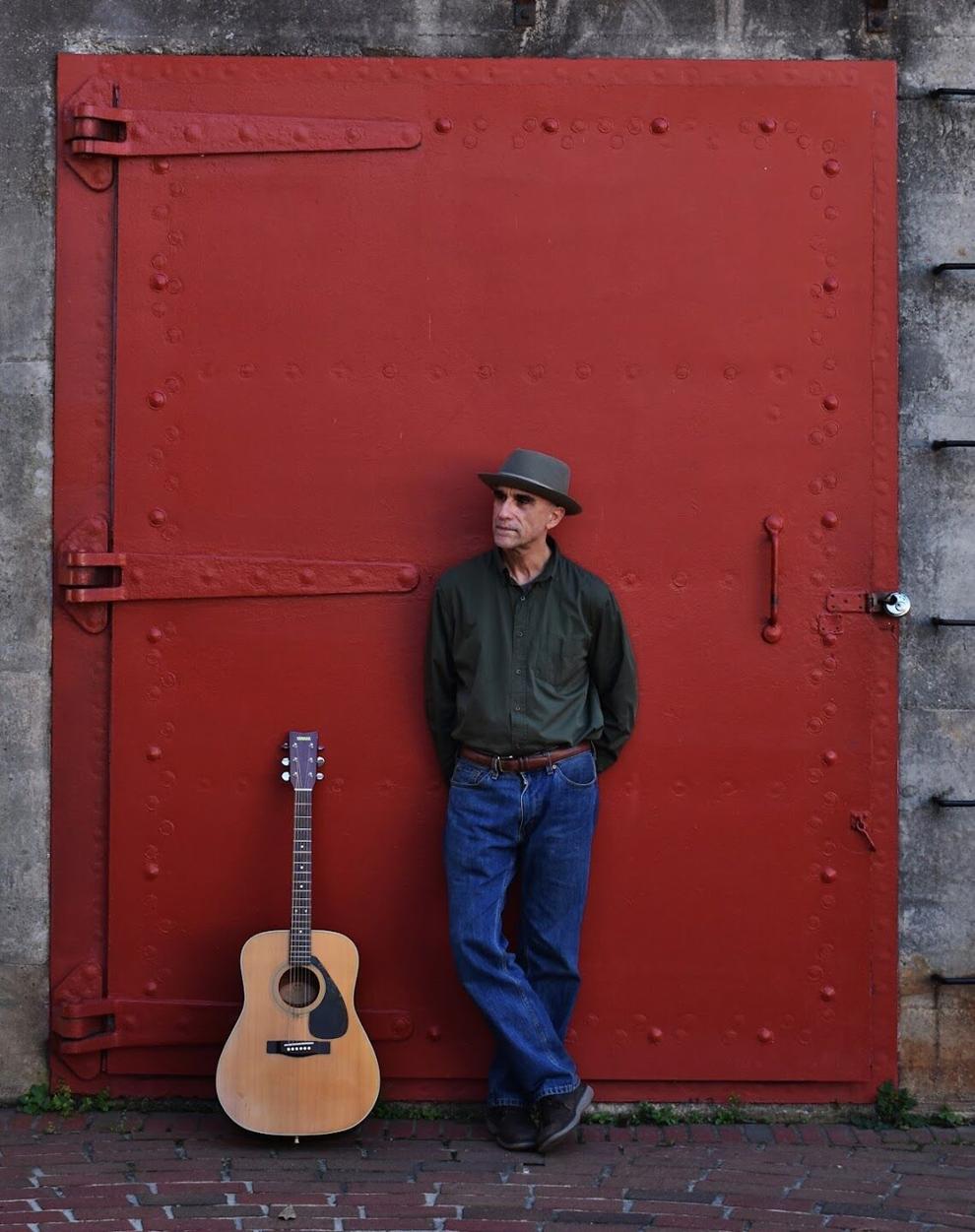 6. Lang Owen — "She's My Memory"
A throwback to an era of music when such artists as Bob Dylan, Van Morrison and Joni Mitchell intertwined stories and music, Columbia folk singer Lang Owen's "She's My Memory" is dripping in this nostalgic sound. Rather than fall into traps of emulation, Owen's own storytelling and voice pierce through into the refreshing and moving roughly 40-minute album. On tracks like "She's My Memory" and "Man With a Broom," Owen's songwriting chops — wonderfully simple and heartfelt — stand out and mark the album's excellent high. DAVID CLAREY
7. Numbtongue — "Phantom Limbs"
When an album kicks off with the line "God is nowhere, god is now here," you know you're in for a dark, complex ride, and that's what Numbtongue delivers on "Phantom Limbs," a nine-song collision of chaotic pop, goth overtones and crashing crescendos. The songs on "Phantom Limbs" are arresting because of their unpredictability. It's hard to guess where they're headed from moment to moment, and it sets the listener on edge. There's no close comparison I can think of to tell you what this album sounds like; it creates its own world and invites the listener to simply dive in. VINCENT HARRIS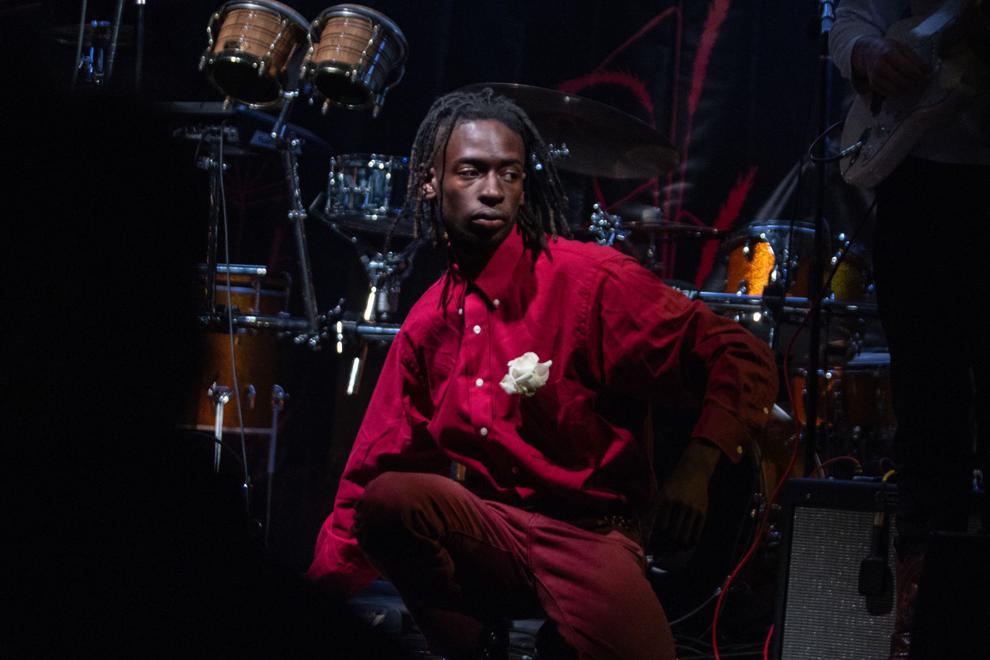 8. Contour — "Onwards!"
There's something both weighty and weightless about "Onwards!," the remarkable full-length from Charleston-based multimedia artist Khari Lucas, who makes music under the name Contour. Lucas started out making beats and gradually transitioned into an art-R&B frontman with a live group in tow. "Onwards!," to its immense credit, feels like a record that graduates from those two dyads and leaps into a brand-new exploratory space. Informed by his by deep-dive radio show and bolstered by samples from films by Black indie Los Angeles filmmakers in the late 1960s, this is a record that feels porous and expansive in its shifting, undulating production, with Lucas offering a deeply interior, enigmatic vocal presence that recalls similarly high-art R&B masterminds like Frank Ocean or fellow Carolinian Moses Sumney. With this record, Lucas has fully entered that chat. KYLE PETERSEN
9. Homemade Haircuts — "Sun Showers"
This fresh indie rock outfit that splits musicians between Charleston and Columbia is one to look out for. Their debut disc "Sun Showers" blasted them into the scene just a few months after the band played The Royal American for the first time and blew the house down. Riffy dance number "Rainforest Cafe" and catchy love song "Jasmine" are among standout songs from the 10-song record, while "Oslo" and "Great Lakes" tie a place in time to a specific mood. To wrap up the year, Homemade Haircuts played a show with South Carolina breakout band and Goo Goo Dolls openers Whitehall in New York City. I, for one, am excited to see where they go next. KALYN OYER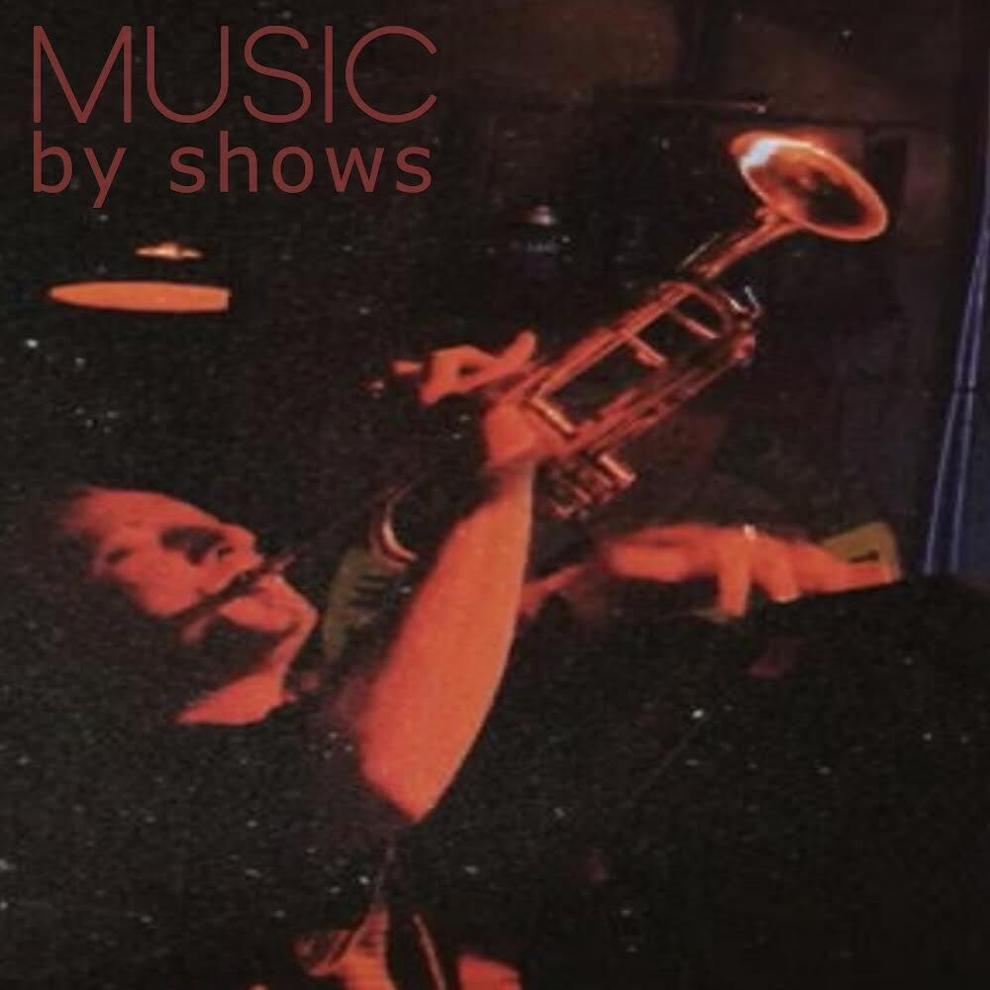 10. Shows — "Music"
It's fairly easy to write off Shows — made up of South Carolina musicians Dylan Dickerson, Marshall Brown and Brett Nash — as something of a vanity project or akin to a joke. One need look not much further than their group's name and the project's name as reasons why, yet the four-track EP is buoyed by the considerable talents at work here. Indeed, the tracks on the album are playful but tackle serious-ish themes. The production of the album is a highlight, with the music taking unexpected and thrilling turns. There's much more to Shows than what is on the surface.  DAVID CLAREY
11. (tie) Band of Horses — "Things Are Great"
Band Of Horses created a low-key winner with "Things Are Great," a collection of sighing melodies, buzzing guitars and sure-handed rhythms. Singer/songwriter Ben Bridwell leads his bandmates through yet another collection of first-rate tunes, tumbling through blissful, dreamy chords on songs like "Crutch" and "Warning Signs," and co-producer Wolfgang Zimmerman does his usual excellent job, dousing the songs in twilit atmosphere and echo. This is an album that works best as a cohesive whole, not individual songs, lulling one into a cautiously sunny trance. VINCENT HARRIS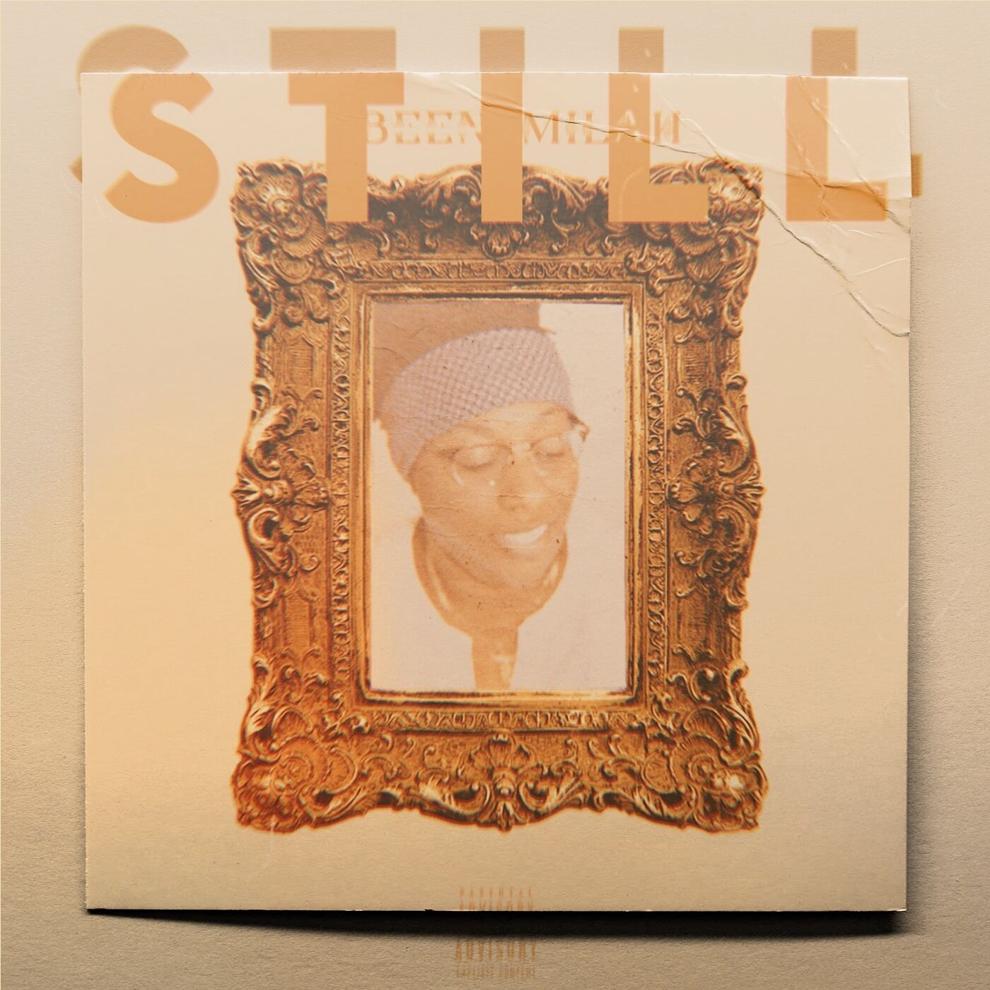 11. (tie) Milah — "Been Milah"
The rapper-singer Milah has been churning out consistently excellent records since 2019's "Love & Liquor," and Been Milah is more of a distillation and subtle evolution of her artistry than a reinvention. That's truly fine when you are as engaging and talented as Milah. As a singer alone, her earthy voice and emotional vulnerability are impossible to turn away from, and when she slips into her hardened, swooping rap flow, she also becomes one of the state's best rappers. It might be passé, but it feels very much like the millennial update of Lauryn Hill's mold-cracking work in the '90s. And that she so deftly blends that skillset alongside her dueling themes of well-earned swagger and open issues with mental and emotional health makes Milah's music a distinctive alchemy that works time and time again. It's been Milah all this time. KYLE PETERSEN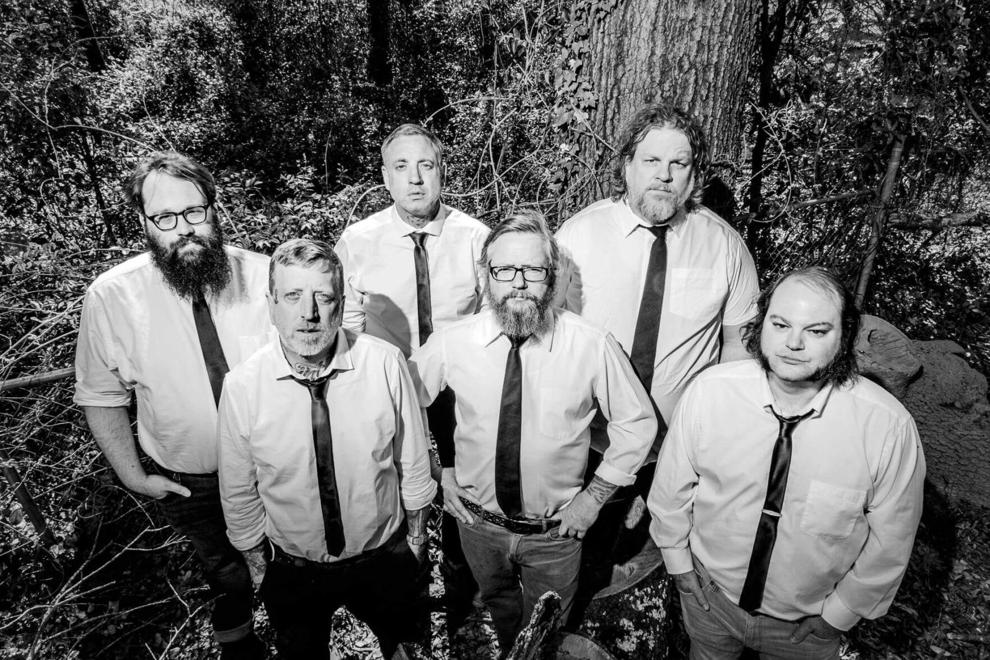 13. Zion — "Zion"
Singer/songwriter Saul Seibert came on the scene as an ostensible straight-ahead garage rocker in his Boo Hag duo, albeit with a bit of a Voodoo-mysticism panache. Since those early days, his sense of ambition has been clear, from the churning guitars and broad-stroke concept on 2018's "Testify" and the musical explorations of 2020's "Burial Ground" to his carnival barker gypsy-folk acoustic sets. Still, no one could have really expected "Zion," a mostly instrumental project that trades punchy punk immediacy for long-form psych-drone explorations and a visual arts collaboration with Virginia Russo. Utilizing a Columbia supergroup of musicians, including Sean Thomson on sitar, Marshall Brown on keys/synths, Kevin Brewer on drums, Darren Woodlief on bass and Saul's brother Zach on guitar, the "acts" of "Zion" range from Eastern-psych jams to Southern noir-ish heavy metal drone and back again. It's not until Act 3 ("The Ascent") when even a hint of Boo Hag reappears, as if gradually reemerging from the darkened shrouds of discordant jamming. It will likely garner only a fraction of Boo Hag's listenership, but it's a true artistic triumph. KYLE PETERSEN
14. Persona La Ave X Baraka — "Vapor"
What an original, idiosyncratic album this is. "Vapor," a collaboration between Persona La Ave and Baraka, is electronic music, but it's not typical electronic dance music by any means. Nothing sounds quite like it's supposed to on the album. The keyboards turn sour unexpectedly, the rhythms fall in and out of time, odd vocal samples pop up on a sea of hiss and echo, and the whole collection has a kind of seasick, woozy feel to it. But it's incredibly compelling listening in spite of, or perhaps because of, all the sonic trickery. VINCENT HARRIS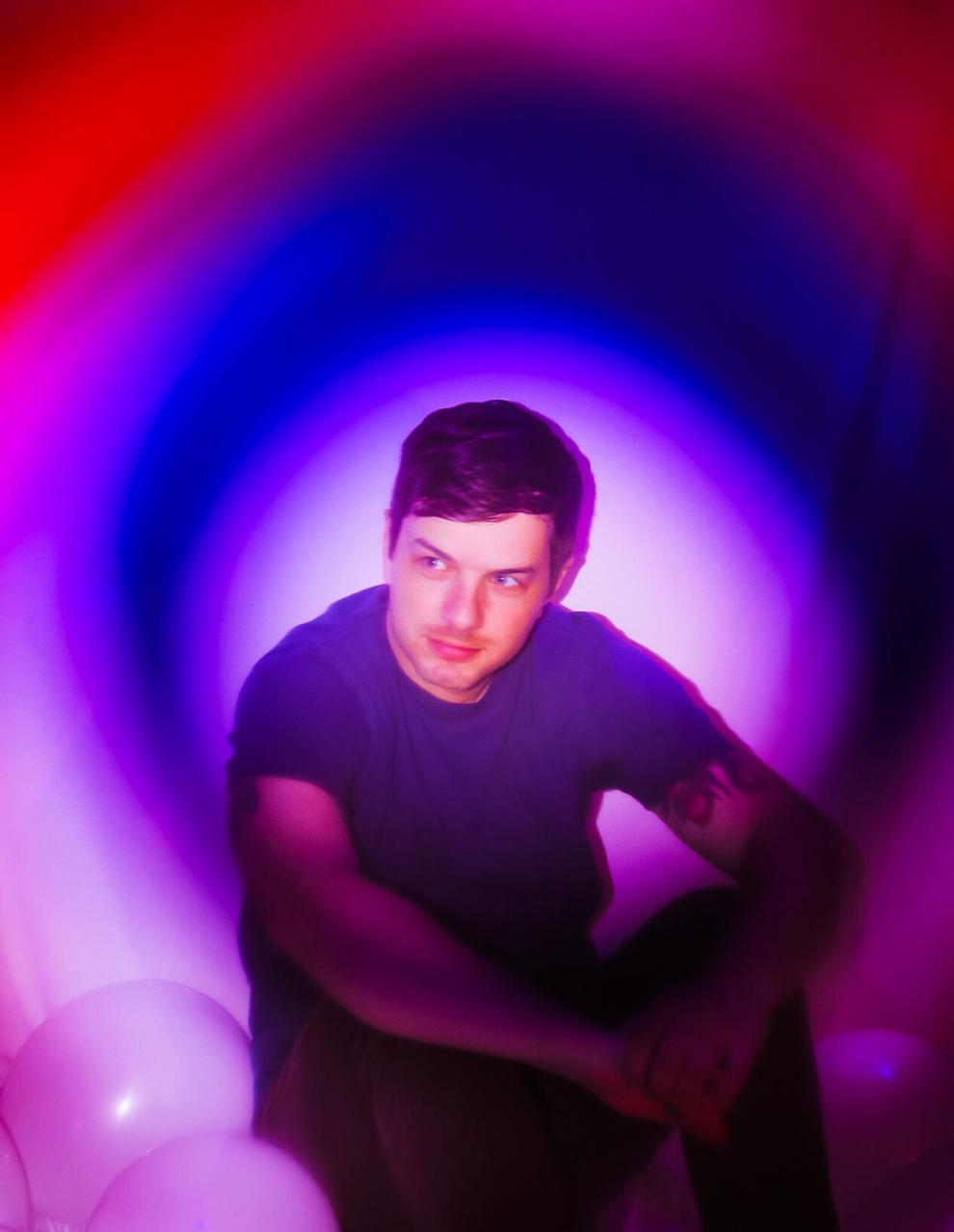 15. Hillmouse — "See You In the Car"
In a year full of weirdness, there's something truly heartening about a musician that simply puts his emotions on his sleeve and pushes forward with big-hearted rock. Hillmouse does just that on "See You In The Car," an eight-song collection of moving, well-constructed indie-rock choked with genuine feelings. The guitars rage and sigh, the melodies surge and retreat, the rhythms are sure and steady, and each song has an indelible melody that sticks with you. Good stuff. VINCENT HARRIS
16. (tie) Walker McDonald — "Inside & Out"
Perhaps the most unexpected album this year was Walker McDonald's "Inside & Out." The debut from the Columbia artist came out only a short time before he left on a Peace Corps trip. A spare album, largely just McDonald's voice and his guitar, it is a testament to the power in the minimal. It channels the idea of place perhaps better than any other album, with songs like "Lake Marion" tracking the story of going fishing in the state's lake. However, the album is truly one that tracks the things we do, the things we say and the stories that come with that. DAVID CLAREY
16. (tie) Dawning — "Departure"
Where "Demo Tape" took us, "Departure" mapped out. Dawning's second EP of 2022 weirdly enough feels like it was setting the stage for its predecessor, drawing us in with instrumental builds that start slow and sad and implode with fear, rage and catharsis before sinking back into the feeling that started it all. The relief experienced after the break in "Pony Boy" and "A Whole Lifetime of This" are well worth the journey; the similar-to-the-start sadness sunken into at the end suddenly feels less like sorrow and more like acceptance and maybe even hope. KALYN OYER
18. Lureto — "A Peak From The Crow's Nest"
Lureto's "A Peak From The Crow's Nest" is an absolute bliss-fest of an album, an all-instrumental treat that stretches out many of its tracks past the five-minute mark. It's an album that rewards close listening, but you can also just space out to it. Chock full of tricky time signatures, buzzing keyboards, subtle guitars and unexpected section breaks, "A Peak From The Crow's Nest" is unfailingly melodic even in its most abstract moments. Even when the band REALLY stretches out, ("Ouija" and "Gibson" both break the nine-minute mark), the songs never wander too far from home. VINCENT HARRIS
19. Taylor Lee Czer — "Pocket Change"
"9 to 5 Magazine" founder Taylor Lee Czerwinski finally decided to shift the spotlight and showcase her own musical talents this year, and we're grateful for the result. With production help from Babe Club's Corey Campbell and Jenna Desmond, she turned her acoustic guitar from-the-soul folk ballads into a more fleshed-out soft-pop sequence on "Pocket Change." From dreamy love odes to melancholic moments to honest and unwinding self-explorations, Czerwinski's songs are candid, relatable and maybe just the lessons we need to work through our own emotions. KALYN OYER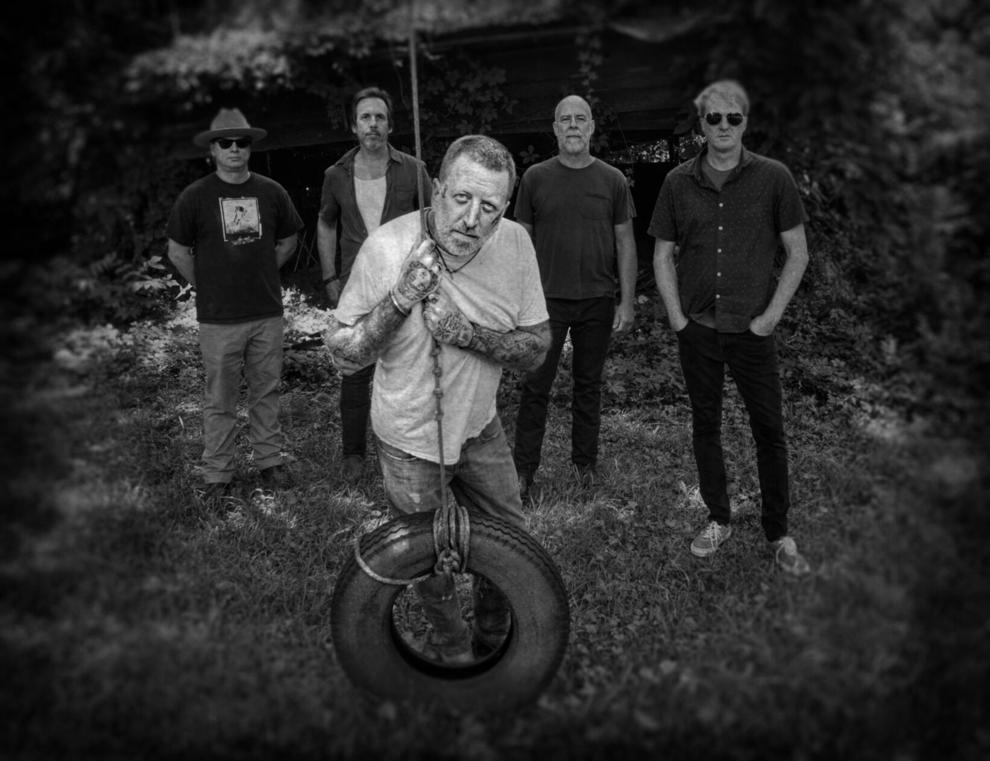 20. E.Z. Shakes — "Everything Changes"
While comparatively slight in the wake of the E.Z. Shakes' two fully-realized LPs or even the sound-expanding 2018 EP "Eyes on Fire," there's some subtle shifting going on here. While this is still rollicking, atmosphere-drenched Americana led by singer/songwriter's Zach Seibert's hearty drawl and well-spun lyricism, the departure of pedal steel guitarist Todd T. Hicks and the emphasis on electric rhythm guitars has the group hewing even closer to the '90s alt-country heyday of Son Volt or early Wilco. It's done through their own filter, of course, and marks the continuing evolution of this still-exciting Columbia mainstay. KYLE PETERSEN