[ad_1]
The San Diego Festival of Beer will mark its 26th year when it returns Sept. 8, but this year's party may seem only vaguely familiar.
That's because, due to COVID-19, the festival hasn't been held since 2019.
"We are excited to bring people back together for this great cause," said Kelli Chessman, vendor coordinator for the festival.
She noted that this year's theme, "Back to the Beer," only tells part of the story.
"We are excited to get back not just to the beer but to the community," Chessman said, "and to the fundraising."
The region's oldest beer festival, it's also the most charitable. Organized by San Diego Professionals Against Cancer, the event donates all proceeds to cancer research and treatment.
To date, ticket sales have funded more than $740,000 in critical assistance to those fighting this lethal disease. The festival has made possible MRI machines in Rady Children's Hospital's cancer wing, vans to transport cancer patients to appointments and grants to researchers.
Every brewery presented at the festival — this year, there will be more than 45, each pouring two or more beers — is donating brews to the cause.
Like most of us, they've had loved ones touched by cancer.
Chessman's mother was diagnosed with breast cancer at the age of 43. When Chessman turned 21, she volunteered to pour beer at the festival in her mom's honor.
That was 25 years ago, and Chessman hasn't missed a festival since.
"It's my most proud volunteer gig," she said.
Each year, the festival relies on 200 to 300 volunteers, noted San Diego Professionals Against Cancer president Carri Chandler, including 100 people who simply pour beer samples.
Tickets for the festival, which is set for 6 to 10 p.m. Sept. 8 on the Broadway Pier, 1000 N. Harbor Drive, are available at sdbeerfest.org. Admission is $65, rising to $75 after Aug. 31.
It's a good cause and a good time.
"It's such a blast," Chandler said.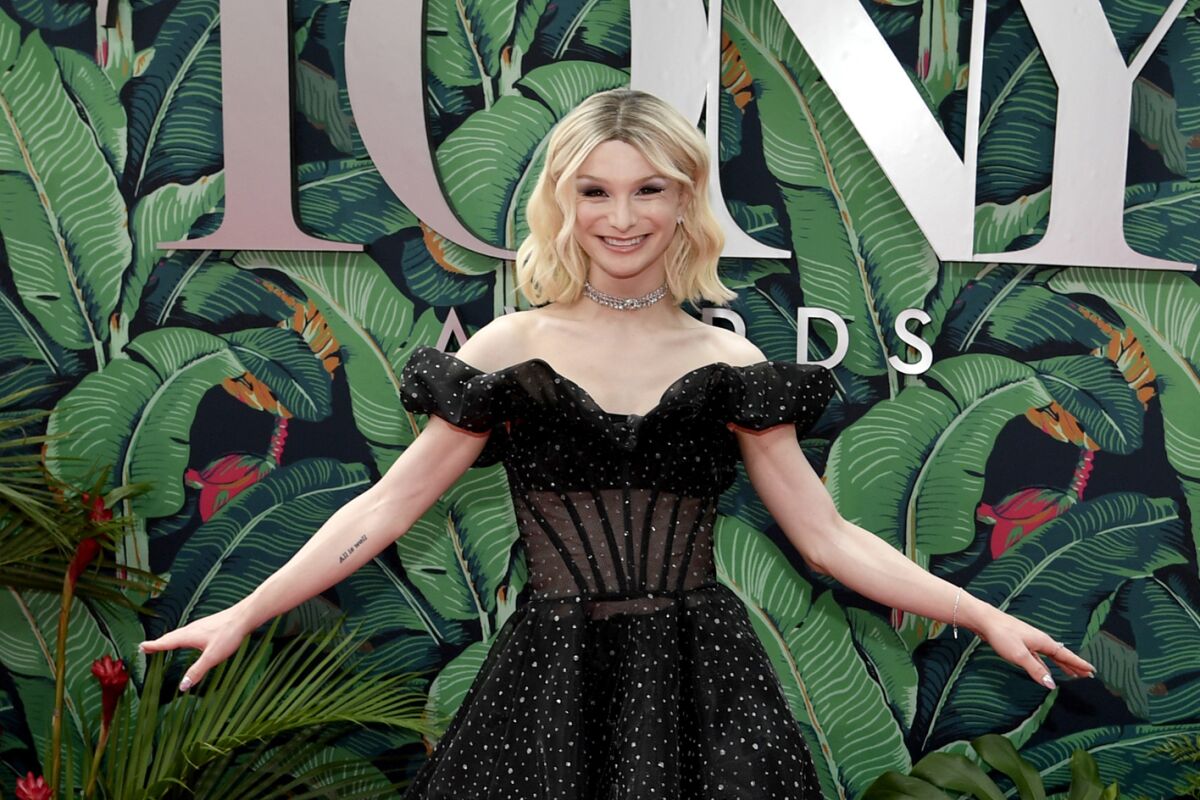 Trans silliness
I'm late to the Bud Light Trans Festival O' Outrage, but for two solid reasons:
1. It's Bud Light. Not to be a beer snob — well, OK, I am guilty on that count …
2. When Anheuser-Busch released Bud Light ads with a transgender activist Dylan Mulvaney, there were howls from folks who were incensed by, um, what? That LGBTQ+ folks drink beer?
You do know that Spuds MacKenzie was a cross-dresser, right?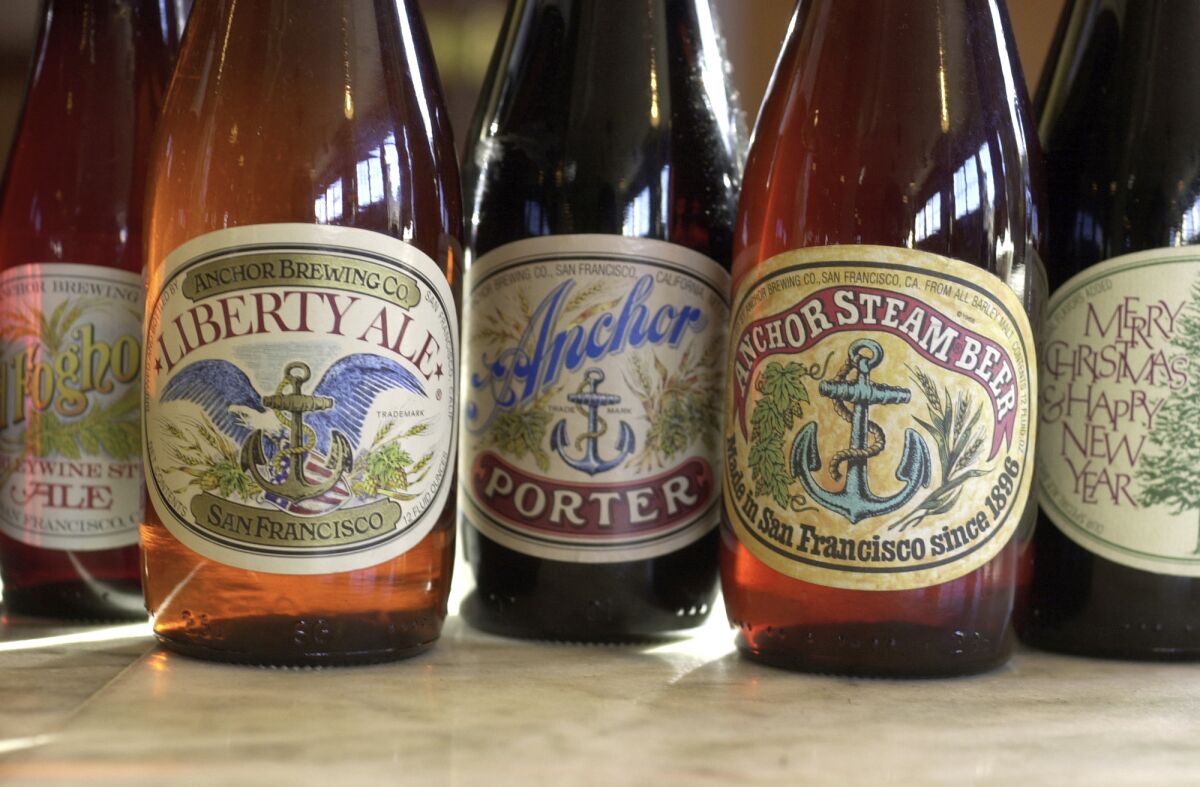 Tale of two stats
From the Best of Times, Worst of Times file:
The recent announcement that San Francisco's venerable Anchor Brewing will close after a 127-year run added fuel to the burning argument that beer — craft beer in particular — is in decline.
Really? Look at the numbers:
Overall U.S. beer sales fell 3 percent in 2022, while craft beer sales rose ever so slightly, 0.1 percent. (Imports, by the way, rose 2.8 percent.)
There's still plenty of money being made in this industry, $115.4 billion last year, with crafts share of this ginormous pie growing — independent breweries accounted for $28.4 billion of that amount.
(Full disclosure: these figures are from a July report by the Brewers Association, a national trade group.)
Craft still faces significant hurdles: rising ingredient prices, supply chain snarls, competition from alco-alternatives (cider, kombucha, seltzer, craft spirits). Some breweries, even historic ones with pedigrees as noble as Anchor's, will founder and sink.
Still, the sky isn't falling. It's just not sunny 24 hours a day.
The Next Round
Today through July 31: A wealth of great events, local and statewide, will mark California Craft Beer Week. Too many to list here, but that's why God created official websites: cacraftbeerweek.com.
Today and Saturday: Knock back a sour ale at California Wild Ale's O.B. taproom, 4896 Newport Ave., while Phish's Burgettstown, Pa., concerts are livestreamed. We're jammin'!
Quick Sips, Brighter Shade of Pale Edition
Beer: River Buddy
From: Kern River Brewing, Kernville, CA
ABV: 5 percent alcohol by volume (ABV)
Style: Pale Ale
Drink or dump: Drink. When temperatures rise, I'll often grab a well-balanced pale. This Buddy is my type. Three take-charge hop varieties, Citra, Simcoe and Eureka, wrap around the sweet malty middle.
Beer: O'side Bogan
From: South O Brewing, Oceanside
ABV: 4.5 percent ABV
Style: Pale Ale
Drink or dump: Drink. Fruity Australian hops add a tropical twist to this "bogan," slang for a Down Under good ol' boy. Don't let the low ABV fool you — there's plenty of flavor here.
Beer: Ask the Chief
From: El Cid, San Diego
ABV: 5 percent ABV
Style: Pale Ale
Drink or dump: Dump. Chief is a malt-forward pale and, while malted barley can be delicious, here it tastes burnt rather than toasted. Ask the Chief to keep closer tabs on the malt, will ya?
Rowe is a freelance writer.
[ad_2]
Source link