Jack Black made a direct appeal to Led Zeppelin's Robert Plant, Jimmy Page, and John Paul Jones while working on School of Rock. He felt that their music would be necessary to the story and requested that they allow the film to use "Immigrant Song." The band agreed, and Plant was glad to see the song in the movie. He said that Black did an exceptional job of singing it.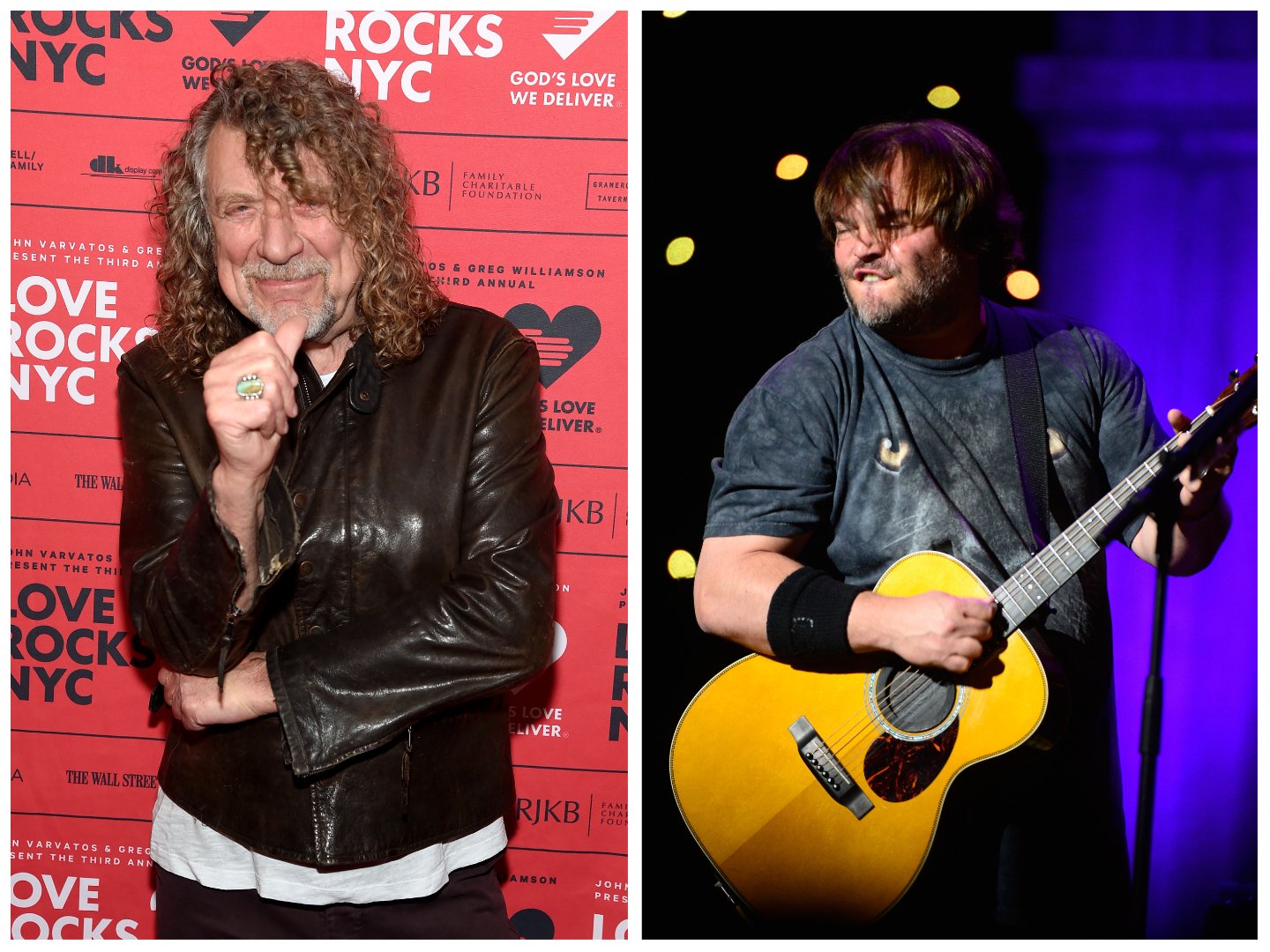 The actor made a direct appeal to the band
Black and School of Rock director Richard Linklater felt Led Zeppelin needed to be present on the film's soundtrack. Unfortunately, the band was notoriously unwilling to allow movies to use their music.
"I'm not responsible for all the decision-making when it comes to where we allow our music. It's group decisions," Plant told Vulture in 2023. "There are two Capricorns and one Leo. We have to go through the whole thing together. Not to generalize, but quite often we're presented with a scene that's in the script or cuts of a film. When there's something uncomfortable, unpleasant, or overtly just not the right place for our music to be, we say no."
To convince the band, Black recorded a video of himself in front of a large audience. Speaking directly to the former members of Led Zeppelin, Black told them how influential they were on rock music and how much the movie needed their song. They agreed to let the film use "Immigrant Song." 
Robert Plant appreciated the way Jack Black took on a Led Zeppelin classic
In School of Rock, Black's character, Dewey Finn, sings "Immigrant Song" to a van full of his students. Plant, who originally sang the song, thinks Black did a good job with it.
"I like the idea of taking the hammer to another time," he said. "Jack Black made a magnificent meal of it. It's a killer guitar riff. What a shame 'Immigrant Song' isn't easy for kids to play, by the way. Everyone gets it, young and old. It's a great song. Not only slightly ridiculous but ridiculous."
He appreciated that by including it in the movie, Black was passing on the song to a new audience of listeners.
"To give it to the kids is important," Plant said. "Send it up, send it down, and just keep sending it. Just dig it because there's no hierarchy."
Robert Plant said his grandchildren play Jack Black's riffs
The Plant family have all become fans of Black's work in School of Rock. Plant explained that his grandchildren have learned to play Black's guitar riffs.
"I mean, Jack Black's got it right down," he said. "He's that risk. All of my grandkids have all been able to play Jack Black's riffs. I think it was exactly the right thing to do, with School of Rock, to blow our myth up into the sky for a while. Because it's all myth. It doesn't matter. I've watched the film and find it funny."
Source link