Fans of School of Rock remember the iconic moment when Jack Black rocked out to Led Zeppelin's "Immigrant Song." With any copyrighted music, Black and the filmmakers needed permission from the band to use the song. Led Zeppelin lead singer Robert Plant recently shared why he allowed Black to use the song. 
Jack Black begged Led Zeppelin for permission to use 'Immigrant Song'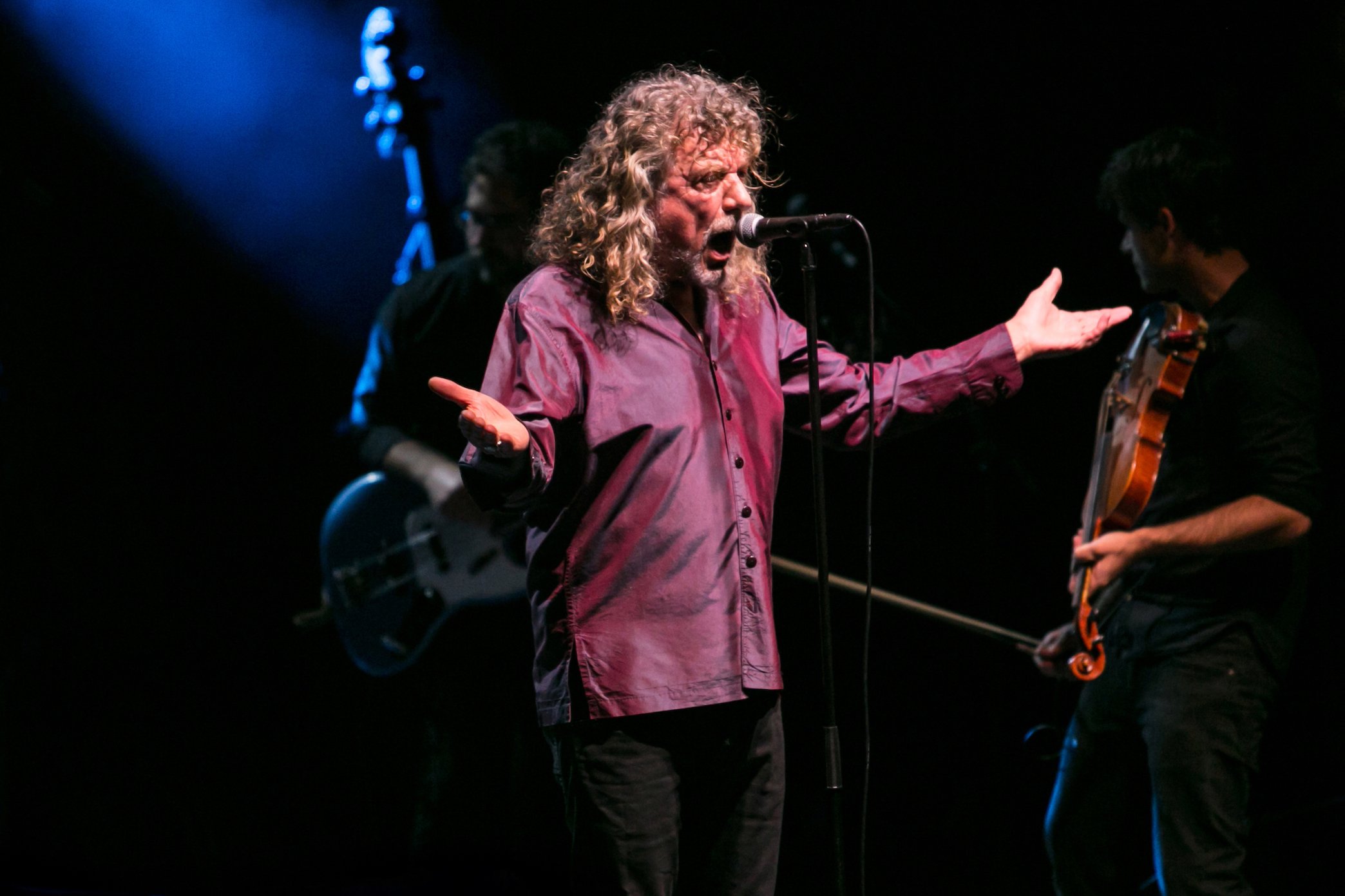 Many movies and TV shows wanted to use songs by Led Zeppelin, but the band was notorious for being stingy about leasing out their music. Black wanted to use "Immigrant Song" in 2003's School of Rock but wasn't confident they would get permission, especially since director Richard Linklater tried and failed to use a Zeppelin song in 1994's Dazed and Confused. 
In a desperate to attempt to win over the band, Black recorded a video of himself on stage in front of an excited audience. With the audience, he begged Led Zeppelin to allow them to use their music, saying, "Lords of rock, Led Zeppelin! Grace us with your mighty love." Fortunately, this stunt worked, and the final product benefited both parties. 
Robert Plant wanted to give "Immigrant Song" to a new generation
In an interview with Vulture, Robert Plant shared why Led Zeppelin decided to allow School of Rock to use "Immigrant Song." His answer isn't too complicated, as he saw no harm in doing so. The lead singer does see a benefit in letting the song be exposed to new generations and not being the gatekeepers of this iconic track. 
"Our songs didn't come from Valhalla," Plant said, "It's not a preferred destination, either. I like the idea of taking the hammer to another time. Jack Black made a magnificent meal of it. It's a killer guitar riff… Everyone gets it, young and old. It's a great song. Not only slightly ridiculous but ridiculous. Considering that we wrote it in midair leaving Iceland — a fantastically inspiring gig and an adventure, beyond which there will be no books written. To give it to the kids is important. Send it up, send it down, and just keep sending it. Just dig it because there's no hierarchy."
Plant believes he made the right decision
Reflecting on his decision, Plant believes it is the right one because it blew up the "myth" of Led Zeppelin for a while. In School of Rock, Black treats the band as legends of rock, and he teaches that to a new generation. Plant also mentioned that he has seen the film and "found it funny."
"There are risks that are immediately attractive," Plant added. "So to give it to the kids, it's great. I mean, Jack Black's got it right down. He's that risk. All of my grandkids have all been able to play Jack Black's riffs. I think it was exactly the right thing to do, with School of Rock, to blow our myth up into the sky for a while. Because it's all myth. It doesn't matter. I've watched the film and find it funny."
Source link