Paul McCartney said he and Wings played gigs at student centers for a meager amount of 50 pence. How do you go on after having enormous success in one band and weren't even 30 yet? Paul created Wings only a year into his post-Beatles career and was incredibly insecure about everything he did. How could anything compare to what he did with the Fab Four?
So, Wings were happy and willing to play for any audience that would hear them.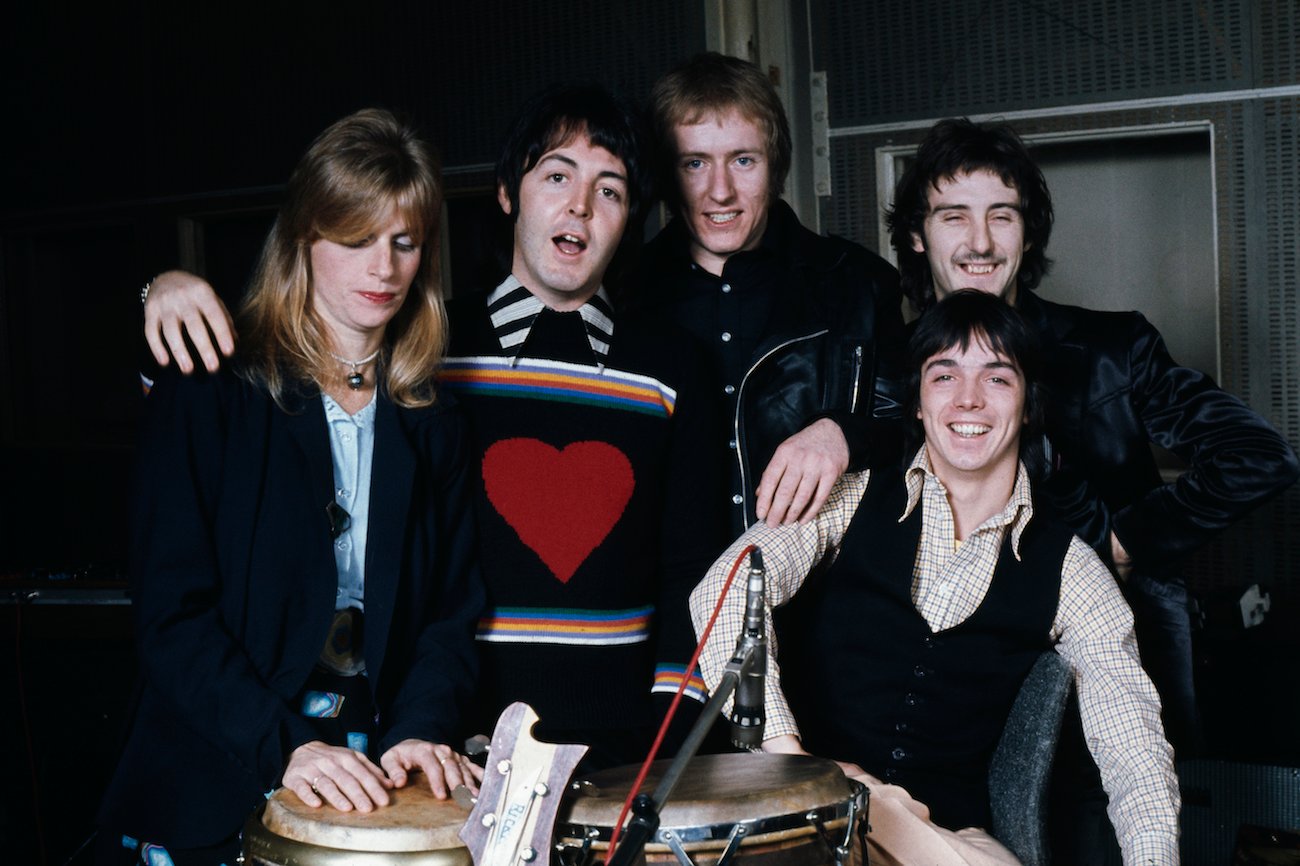 Paul McCartney thought of doing Wings after seeing Johnny Cash on TV one night
In The Lyrics: 1956 to the Present, Paul wrote that Wings was an experiment to see whether there was "life after The Beatles" and that "success could be followed."
"It was the result of asking myself, 'Am I going to stop now?' The Beatles were so wonderful and all-encompassing, so successful. Now, should I stop and look for something else to do? But I thought, 'No. I like music too much, so whatever the something else is, it will be music.'"
Seeing Johnny Cash on TV one night in 1971 inspired Paul to form another band. He thought what Cash and his band were doing looked fun. Despite being with his wife for only three years and having a one-year-old daughter, Mary, Paul asked Linda if she fancied starting a band. "It felt like it would be a fun new adventure for us. And she said, 'Yeah,'" Paul wrote.
Paul came up with the name Wings during the birth of the couple's daughter, Stella. "It had been a difficult delivery, and she'd had to go into intensive care in an incubator," he explained. "I stayed on at the hospital, sleeping on a camp bed in the room next to Linda's while they were recovering.
"After situations like that, your mind goes into overdrive. I was thinking angelic thoughts because we'd just been through this family emergency, and the vision of an angel with big wings came to me. Wings really stuck with me. But it wouldn't be The Wings, like The Beatles. Just Wings."
Paul McCartney and Wings played very cheap shows at student unions
The problem with starting Wings was Paul's post-Beatles insecurities. He often questions who'd be as good as them. Eventually, Paul thought, "We can't be as good as The Beatles, but we can be something else."
"I knew that if I were to go ahead with this project I'd have to tough it out, but I had reserves of courage from being part of The Beatles when pennies were thrown at us at the village hall in Stroud, when we were still starting out," Paul wrote. "I had to put up with the equivalent once again…"
Paul did. He and Wings played gigs for pennies in their early days. It was like starting over in his career. "I've mentioned it time and time again, but it's worth remembering that, when The Beatles started, we had very few musicians' skills," Paul explained. "We knew only a few chords. But we developed – to the point that when we broke up, we had become quite a sophisticated machine.
"With Wings, we would show up at student unions and say, 'Can we do a gig?' because we knew they had a hall and they had people. We'd charge 50p at the door. We had only eleven songs, so we had to repeat some of them. Some of the gigs must have been quite bad because we didn't really know what we were doing."
Paul kept his new band's songs from sounding too Beatle-like
The bassist said starting a new band is always fun, but it's also a lot of hard work, establishing yourself.
"Following The Beatles was one of the most difficult things for me, just trying to live up to those expectations," he wrote. However, once Paul began writing songs for Wings, he found it was easier if he steered away from sounding like The Beatles.
"I started to write songs for Wings from 1971 onwards, when we got started, and I tried to keep them away from The Beatles' style," he wrote. "There were avenues I could go down that I wouldn't have gone down with The Beatles, like bringing in the influence of reggae, which Linda and I got into in Jamaica. I fancied doing something crazy, and Wings allowed me a little bit more freedom."
Paul recorded some of his best tunes with Wings, including "Band on the Run," "Jet," "Silly Love Songs," and "Live and Let Die." Being with Wings liberated him from The Beatles and set him up for the rest of his career.
Source link