Stage fright is something many people have dealt with, even the most successful artists. Paul McCartney became one of the most legendary rockstars, but even he dealt with some early nerves and messy performances. The former Beatle had a horrible first gig with his future bandmate John Lennon, but that didn't deter him from pursuing his music career. 
Paul McCartney joined a band with John Lennon shortly after meeting him and George Harrison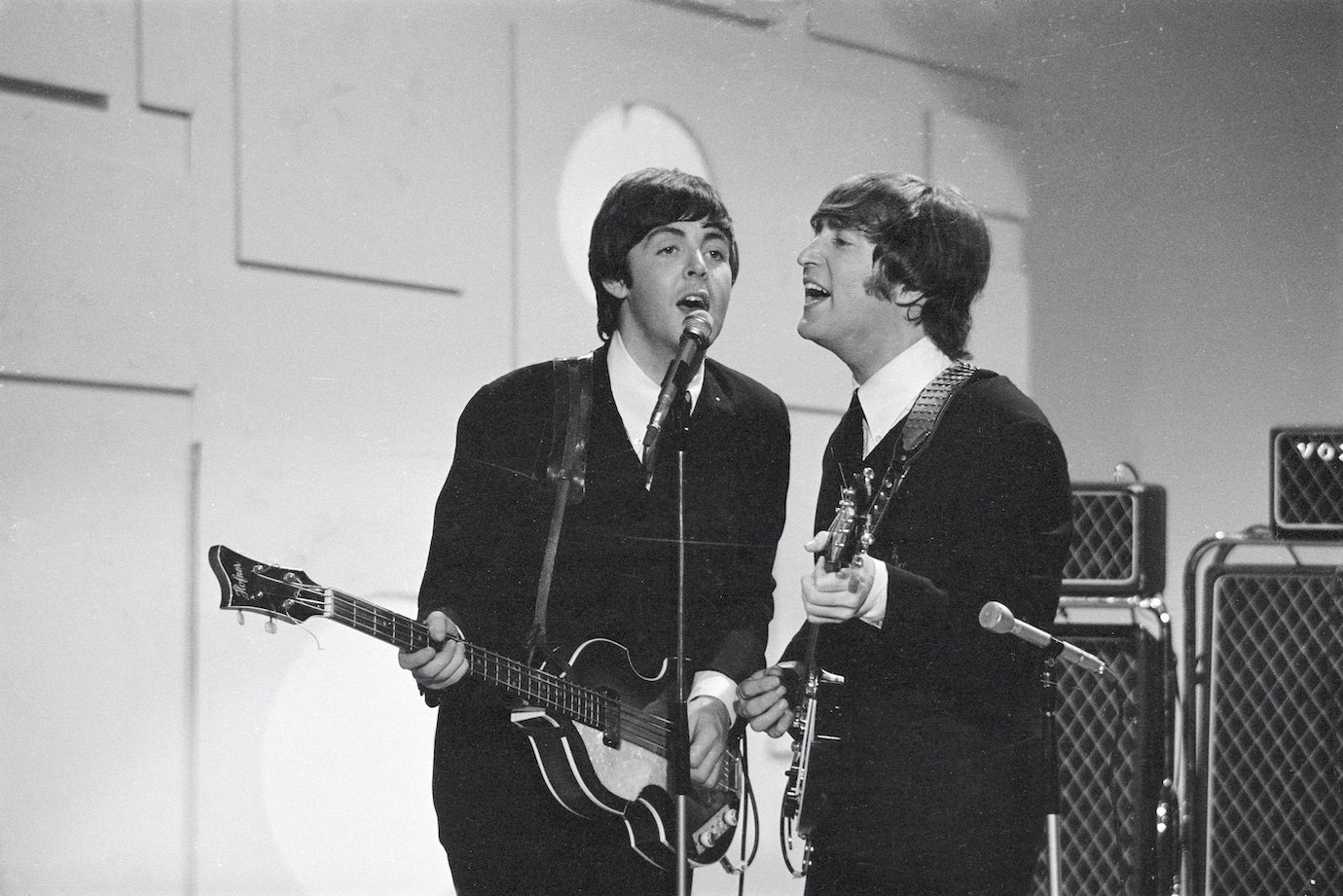 Paul McCartney, John Lennon, and George Harrison grew up in Liverpool around the same area. McCartney and Harrison both attended the Liverpool Institute High School for Boys (now a performing arts school), where the two met and found a shared passion for music. The "Yesterday" singer met Lennon later and was invited to join a band with the "Imagine" singer called The Quarrymen. 
"I met John and George round about the same time. George used to get on the bus. I was one-and-a-half years older than George, so he was the younger guy getting on the bus one stop after my stop," McCartney said in an interview with Reverb. "It was probably his haircut or something, I thought well, he's a bit groovy. He had what we used to call a bit of a Tony Curtis, greased back, you know? So I'd think, 'Well, he's probably all right to talk to.' We got chatting on the bus and he had an interest in guitars like I did, and music."
"Meanwhile, I'd met John through another friend of mine, and he'd asked me to join The Quarrymen, which was the very first group," he added. "So I did that, and I kind of went in first of all as lead guitarist, really, because I wasn't bad on guitar. And when I wasn't on stage, I was even better."
McCartney 'totally blew' his first gig with Lennon 
Shortly after joining The Quarrymen, McCartney played lead guitar in his first gig with the band. However, it did not get off to a good start as his nerves got the best of him. Macca admitted that his fingers got stiff while performing a song he knew fairly well, and he wound up strumming under the strings instead of on top of them. 
"When I got up on stage at the very first gig I totally blew it. I had never experienced these things called nerves before…This was still with the Zenith, yeah. Might have got a pickup on it by then… yes, I did, I got a little pickup and a little wire, bought the pickup separately, tried to gash it on there. But I was playing 'Guitar Boogie' and I knew it fine off-stage, like I say, but on stage, my fingers all went very stiff and then found themselves underneath the strings instead of on top of them. So I vowed that night that it was the end of my career as the lead guitar player. I just thought I'll lean back. So me and John kind of both did that around that same time, both became rhythm guitarists."
McCartney convinced Harrison to join as lead guitarist
Following that performance, McCartney wasn't confident he could fulfill the role of lead guitarist. So, he talked to Harrison and convinced him to join the band with him and Lennon. The three of them would become the nucleus of The Beatles, finally complete when drummer Ringo Starr joined in 1962. 
"I knew George, as I said, and we were kind of looking for a lead guitarist, so I got George in," Macca explained. "So that meant there were three of us on guitar at that time, on and off—the nucleus of us was just three acoustic guitars. We did a few auditions like that—and sometimes John wouldn't even have his guitar. He had one of those 'Guaranteed Not To Split' guitars that were advertised in the back of the Daily Mirror. That was his main claim to fame."
Source link