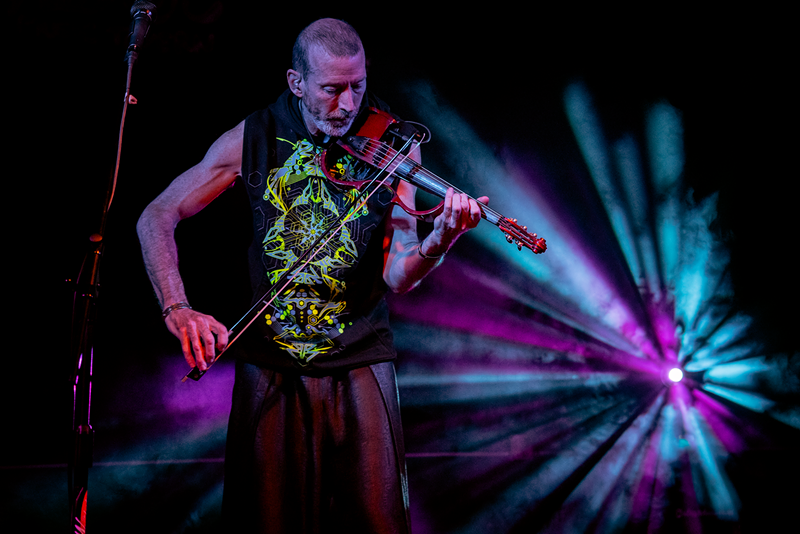 Oxford's HomeGrown Brewing Co. has launched an intimate concert series that will offer the opportunity to see local and national acts up close and personal.
Dubbed "HomeGrown Sounds," the series will feature "listening room"-style performances for a small seated audience near the glow of a fireplace.
That's according to Kevin Alan Lamb, a former Ferndale resident who says he moved to Oxford last year.
Lamb, who has a background in booking concerts, as well as in photography and PR, says he plans to book two to six concerts per month in the private event space above the microbrewery, which has a capacity of about 65 people.
"The space is warm, welcoming, [and] wood, with a fireplace and dedicated bar," he says.
The initial offerings feature artists from across Michigan. The series kicks off on Thursday, Jan. 12 with Dixon's Violin, a "visionary violinist" with an inspirational message who has performed for TED Talks and festivals like Electric Forest and Burning Man.
Tickets are $20 advance, $25 day of show and available on Eventbrite. Children 12 and under get free admission.
The series continues on Thursday, Feb. 9 with folk duo Frank and Cora and singer-songwriter Ben Traverse. Thursday, Feb. 23 will feature a performance by roots rock group One Ton Trolley and Thursday, March 9 will feature a record release show for singer-songwriter Jackie Pappas.
"The music industry can be a vast, elusive, and unfriendly place for those who are called to share their gifts with the world," Lamb says by email, adding that the series "makes sharing music more accessible, affordable, and realistic for artists. Similarly, it gives a community the opportunity to sit, participate, and experience the intimacy that only a listening room can provide."
He adds, "In my experience, these are the best spaces for healing."
Coming soon: Metro Times Daily newsletter. We'll send you a handful of interesting Detroit stories every morning. Subscribe now to not miss a thing.
Follow us: Google News | NewsBreak | Reddit | Instagram | Facebook | Twitter