Vintage Reggae artist Max Romeo has announced that he will be doing a final tour dubbed 'The Ultimate Tour' "to pay his respects," and will be releasing a commemorative album ahead of his retirement from musical globetrotting, after 57 years in the business.
The 78-year-old singer-songwriter took to Instagram on January 6, where he told his fans of his new plans.
"After 5 decades of touring and sharing my music with the world, I have decided that it is finally time that I take some well needed rest and retire from touring. But, I know this journey is not just about me, it's about the music, it's about the message, it's about roots reggae and it's about you my loyal fans who have supported me over the years," he noted.
"I can fondly remember my first tour in the UK in the late 1960s straight until my tour last year in Europe. I have performed all over the world and I have received nothing but love from you all. At 78 years old, I thank the most high that I am still healthy and able to say farewell to you all – the right way," he added.
According to the singer, the album, which is scheduled for release in April, will also have several featured artists.
"In April I will be releasing an album to commemorate my journey with all the music you know and love featuring some very special guests," he stated.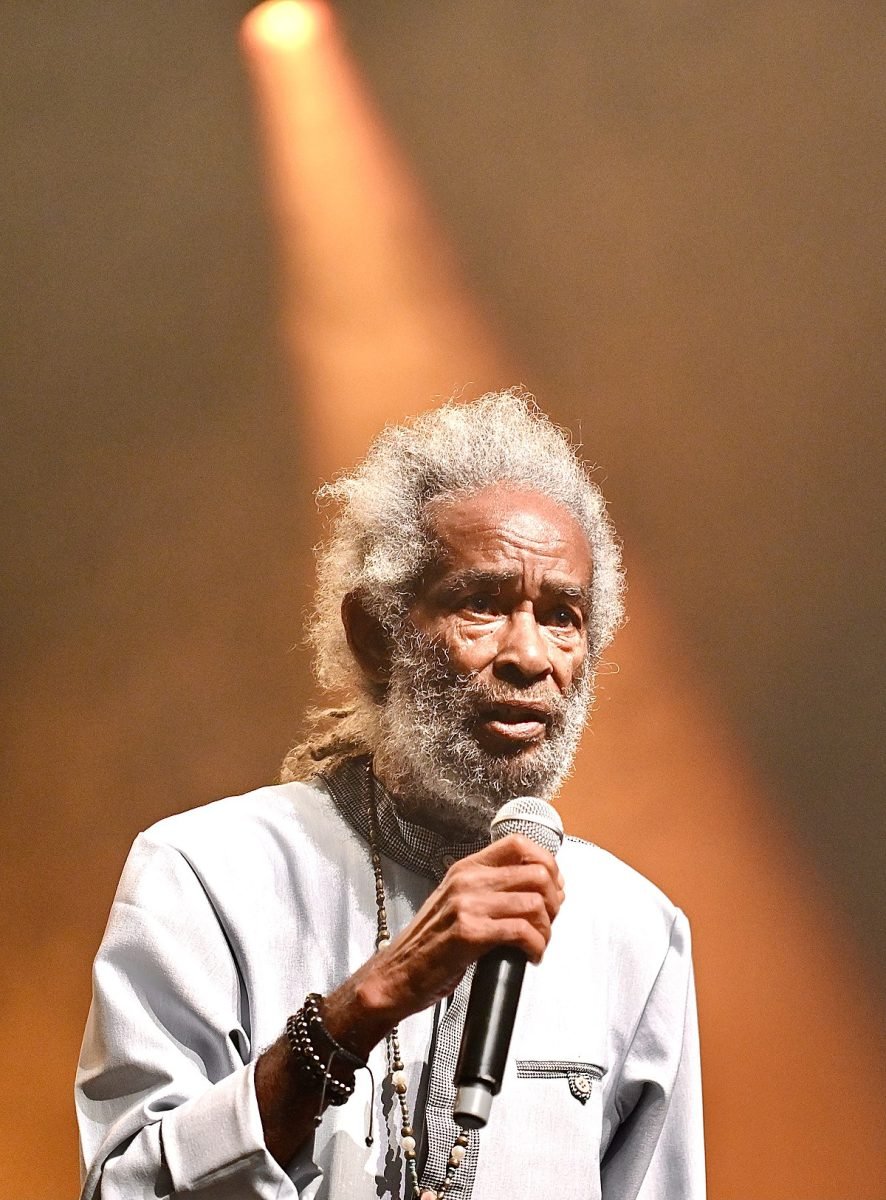 In elaborating on his upcoming farewell tour, Max said that he will have his daughter Xana and son Azizzi , who are both singers, as supporting acts.
"I will also be doing a farewell tour to pay my respects. It might be the end of an era for me, but reggae music will live on and to embrace this, I have invited Azizzi Romeo and Xana Romeo along, to showcase all I have taught them about roots. I call it 'The Romeo Effect'", he explained.
Max later announced that the tour, which will commence in Tel Aviv, Israel on March 30, will also feature Droop Lion and Lutan Fyah. It will see him trekking across Europe making stops in Germany, Greece, The Netherlands, France, Italy and Spain.
Max Romeo released his penultimate and 45th album World of Ghouls, in December last year.
Born Maxwell Smith in rural Jamaica, Romeo's recording career classics include Maccabee Version, War Inna Babylon, and Let the Power Fall On I.
He was also famous for the singles Chase The Devil and Wet Dream.
Wet Dream, which had the hook " Lie dung gal mek me push it up, push it up, lie dung", was banned from the BBC, but had propelled Romeo to being an instant favorite of "skinheads" in the UK, where the song remained on the British charts for 26 weeks.
The song was also used in the movie Anita & Me in 2002.
Max Romeo was one of the artists who penned songs that were used in election campaigns in 1972, which helped bring Michael Manley and the Peoples National Party (PNP) to power in Jamaica.
Let The Power Fall On I, which Max Romeo recorded in 1972, was highly effective in helping the PNP to gain power that year.
Manley had claimed that he was given a rod from His Imperial Majesty Haile Selassie II, to "lead his people to the promised land", and had repeatedly brandished that rod at rallies, and this attracted him much support from Rastafarians.
It also resulted in his loyalists giving him the moniker Joshua, after the Biblical leader who was chosen by God to lead Israel into the Promised Land.
Romeo used this Joshua theme to form the basis of his pro-Manley recordings, among them Joshua Row The Boat Ashore, and Joshua Gwan. Years later, he gave Manley a gentle rebuke with No Joshua No, to voice his dissatisfaction with how the Prime Minister was leading the country, noting that:
"Rasta is watching and blaming you, blaming you, blaming you
Since you are my friend, Joshua
I think you should know, Joshua
They say you must forward and start anew"