John Denver was one of the biggest musicians of the 1970s. From hit country albums and top-charting singles, to a hugely popular variety show, he was a major star. However, the singer only won a single Grammy during his career — and for an album that even the biggest fans of Denver have trouble remembering. 
John Denver's impressive career as a musician, actor, and activist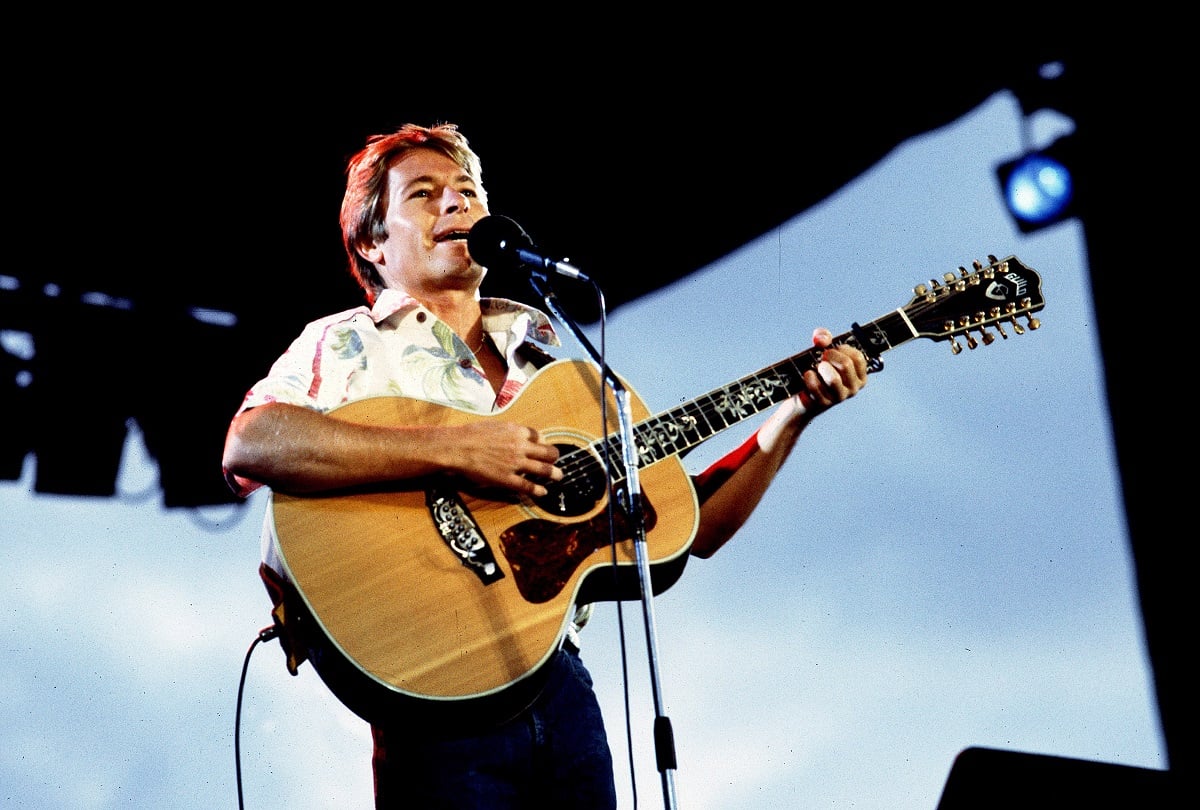 Denver was one of the most popular artists of the '70s, releasing country-tinged albums with major crossover appeal. He has sold more than 33 million albums, 12 of which went gold and four platinum. 
He got his start as part of the Mitchell Trio, but soon struck out on his own. Denver gained widespread recognition when popular group Peter, Paul, and Mary recorded his song "Leaving, On A Jet Plane," which became the group's first and only No. 1 hit. 
His songs typically covered topics like his love of nature, his romantic relationships, and his dislike of fast city life. Some of Denver's biggest hits include "Take Me Home, Country Roads," "Annie's Song," and "Thank God I'm a Country Boy."
Denver also starred in The John Denver Show, as well as a handful of movies like McCloud: The Colorado Cattle Caper and Fire and Ice. Additionally, he became an outspoken defender of the environment, spoke before Congress about censorship in music, and supported space exploration. Despite all this success, the singer has only won one Grammy — and not for any of his most successful projects. 
The often-forgotten album John Denver received his first and only Grammy for
The singer-songwriter was awarded a posthumous Grammy award in 1997 for All Aboard!, an album that consisted of songs about trains. The tracks were a mix of swing, big band, folk, bluegrass, and gospel songs, and most were covers. 
All Aboard! earned Denver his first and only Grammy for Best Musical Album for Children. In 1998, the Grammys honored him once again, inducting "Take Me Home, Country Roads" into their Hall of Fame. 
John Denver's tragic death
Sadly, these milestones came shortly after Denver's tragic death. The singer was an amateur pilot and, in 1997, he went for a flight in his homebuilt plane. It crashed into Monterey Bay. Denver, the only passenger, died due to multiple blunt-force trauma. 
Denver was not legally allowed to fly at the time of his death, due to his problems with alcohol abuse. However, an autopsy confirmed that there was no alcohol in his system at the time of the crash. A post-accident investigation found that the cause of the crash was Denver's inability to switch fuel tanks during flight. 
The mechanism to switch tanks was not located where it typically would be on a plane, which no doubt confused Denver. While trying to switch tanks, it's presumed he lost control of the plane, which caused the crash. 
His last concert before his death was on October 5, 1997, in Corpus Christi, Texas at the Selena Auditorium. A video from the concert shows Denver performing the 1975 track "Boy From The Country" and "Amazon," from his 1991 album. 
Source link