John Bonham was destined to leave his mark on drumming long before he joined Led Zeppelin. And he did. Bonham revolutionized drumming in his early days using nothing more than a bike chain on his kit. In another stroke of genius, Bonham found a way to make money and ensure steady work as an up-and-coming drummer before Led Zeppelin came calling.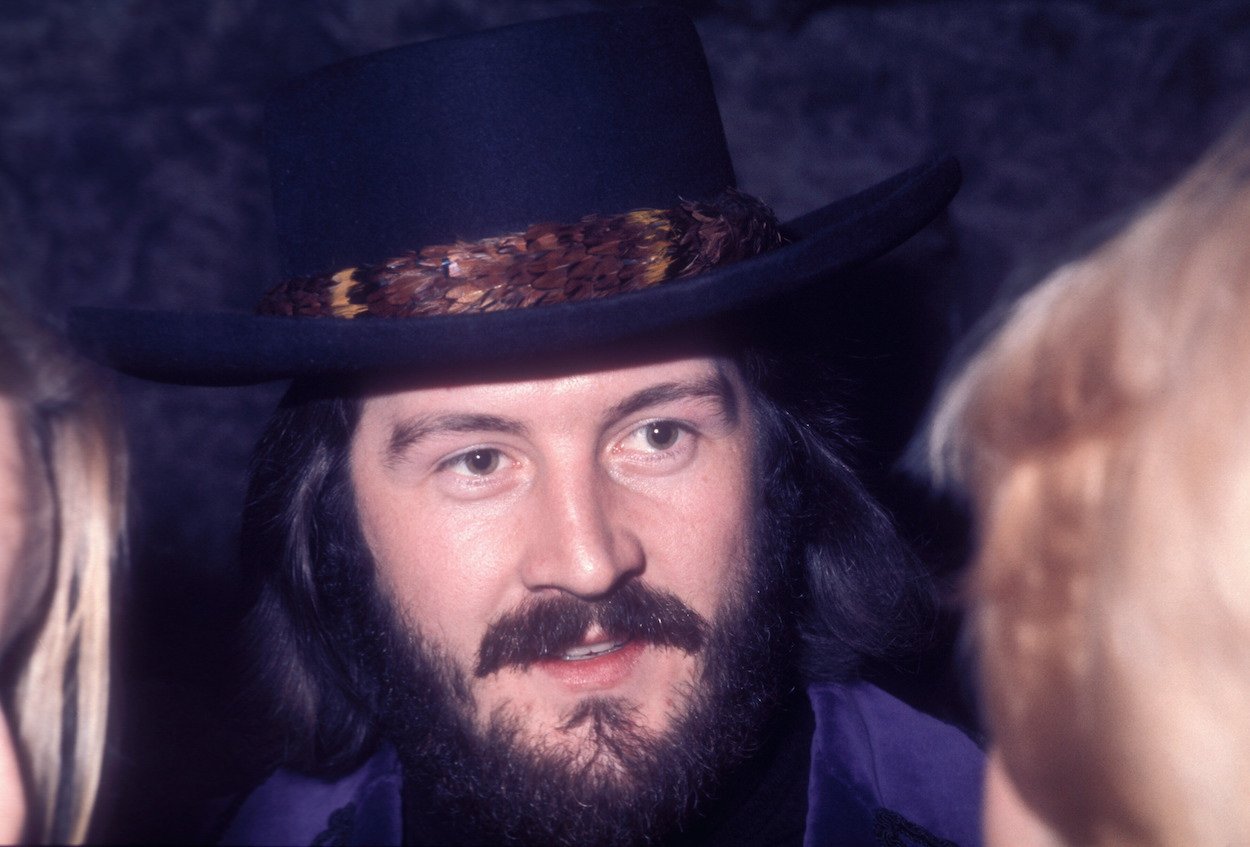 John Bonham found steady work in his hometown as a young drummer
Even though his drum mentor never thought he was that good, Bonham found steady work gigging around Birmingham, England, as a young drummer. His massive talent and affable personality ensured he always had opportunities to play live.
One of Bonham's first live performances came subbing in for established drummer Bill Harvey. He later called Harvey onto the stage for an impromptu dual solo. Harvey and Bonham tricked audiences later when one or the other would be planted in the audience and then be called on the stage to perform well-rehearsed solos.
Bonzo worked regular jobs and played shows to add to his income, but he never stopped performing live. Bonham found a genius way to make extra money while gigging well before he joined Led Zeppelin.
Bonham's genius pre-Led Zeppelin money-making technique? Firing his first roadie
Bonham had a sketchy driving record. He once crashed the family van, and Bonham's dad impounded his son's drum kit as a punishment (and called the police on his son when he broke into the shed to liberate them).
Bonzo was fortunate when his dad allowed him to use a work van to take his drums to gigs. Having access to a vehicle made him popular with local bands since they could hitch a ride. (His talent on the drums didn't hurt). A friend served as his roadie. Bonham's genius money-making move was to fire his friend and pocket his salary, as C.M. Kushins writes in Beast:
"A neighborhood friend, Eddie Conoly, offered to act as John's part-time roadie, driving him to and from every show, regardless of the band. That arrangement was short-lived, however, after it dawned on John that he could pocket Eddie's roadie share if he lugged the gear himself, as well as manning the drums. It was also a surefire way for him to remain invaluable to each of the individual bands — lugging their gear, supplying them with cigarettes, and, finally, attracting his loyal [Birmingham] following to the shows."
Bonham was a natural behind the kit. He synthesized the jazz style he grew up listening to into a powerful rock 'n' roll sound. His playing was generational. As it turns out, Bonham's genius extended to firing his roadie to earn a few extra shillings at each gig.
Bonzo didn't limit himself to only Led Zeppelin albums
Shifting musical tastes in the late 1960s helped pave the way for Led Zeppelin's popularity, and Bonham once summarized that change perfectly.
From the first moments of the first album, it was clear Bonzo was ready to rewrite rock history. Every Zep album included several memorable Bonham performances. Fans weren't the only ones who were impressed. Led Zeppelin singer Robert Plant said Bonham's drumming didn't sound human on "Achilles Last Stand."
He made his name with Zeppelin, but Bonham didn't limit himself only to their albums. Paul McCartney worked with Bonham on several Wings recording sessions. Most of Bonzo's work didn't see the light of day, but he played on "Rockestra Theme" from the 1979 Wings album Back to the Egg. Led Zeppelin bandmate John Paul Jones also contributed to the album.
Music fans know he revolutionized drumming with Led Zeppelin, but John Bonham's genius extended to his money-making methods before his Zep days.
For more on the entertainment world and exclusive interviews, subscribe to Showbiz Cheat Sheet's YouTube channel.