It will help mark 2023 Black History Month in Sudbury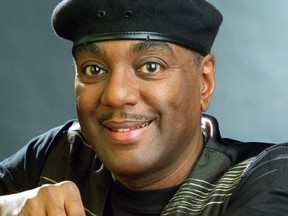 Article content
New year, new programming. Same great entertainment.
Article content
Jazz Sudbury is getting ready for its inaugural 2023 Black History Month celebration, Feb. 25. This edition to the Jazz Sudbury calendar promises to be a captivating event that features Order of Canada composer/pianist Joe Sealy.
Africville Stories is Joe Sealy's new presentation that builds on his Juno award-winning Africville Suite. Africville Stories will present lesser-known poignant and uplifting new stories about the people and their community.
Established in 1847, "Africville" was nestled on the shores of the Bedford Basin at the north end of Halifax and was Canada's oldest black community until it was razed in the late 1960's as an "urban improvement" measure.
Africville had to overcome a multitude of challenges but managed to survive for more than a century, until the final building was demolished in 1970. The stories surrounding George Dixon, Joe Louis, Portia White and Duke Ellington combine to create the legacy of this unique Canadian community.
Article content
For more than five decades Sealy has enjoyed a successful career as a musician, actor, composer, music director and recording artist. During this time, he has been featured on numerous television shows, toured throughout North America and Europe, and worked with many major names in the entertainment industry.
Some notable milestones include six months on the road with Blood, Sweat and Tears; a 19-concert tour of Africville Suite, including an appearance at the Canadian Embassy in Washington, D.C.; plus, a 20-city national tour of Timothy Findlay's Piano Man's Daughter, along with Veronica Tennant and Sylvia Tyson.
Joining Sealy is the esteemed Jackie Richardson, one of Canada's foremost singers of gospel, blues, and jazz. Known internationally for her performances on the concert stage, nightclubs, screen and recording studio, her musical career has been enriched by numerous performances with Celine Dion, Maureen Forrester, Anne Murray, Oliver Jones, Martha Reeves, and Mavis Staples.
Article content
Integral to the evening is renowned bassist, producer, educator, and established Film/TV composer Paul Novotny. In addition to being the producer of Joe Sealy's Juno Award-winning (1997) "Africville Suite", writer of the orchestral theme for CBC's "The National" and "The Hour", Novotny has performed with artists such as Cedar Walton, Geoff Keezer, Junior Mance, Don Thompson and Tommy Banks.
Accompanying these artists will be veteran drummer Daniel Barnes and talented saxophonist Alison Young. Both musicians are highly experienced and notable performers within Canada's jazz scene.
"We are excited to be returning to the stunning Place des Arts for Jazz Sudbury's first concert of the year," said festival director Louis Simão. "We invite our core audience and newcomers alike to experience what promises to be an evening of incredible music and storytelling that celebrates and brings to life this important part of Canadian history."
There will also be a virtual workshop/Q&A on Feb. 21 at 8:30 a.m. in conjunction with Sudbury Secondary School and other participating schools.
Tickets for Africville Stories will be available at the Places des Arts box office. For full details about Jazz Sudbury, visit www.jazzsudbury.com, or www.facebook.com/JazzSudbury/. Student pricing will be available with a valid student ID.
sud.editorial@sunmedia.ca
Twitter: @SudburyStar
Source link