Cantopop group Grasshopper will be holding their first concert in Taiwan in 13 years and they hope their upcoming show will reunite their fans and old friends.
Best known for '90s hits like 'Baby I'm Sorry' and 'Broken Heart Club', the trio, comprising brothers Remus, 55, and Calvin Choy, 58, and Edmond So, 56, will kick off their concert tour on March 18 at Taipei Arena.
During their press conference in Taipei earlier this week, they said their last visit to Taiwan was in 2017 when they attended the Golden Melody Awards, and they really miss their fans and the food. This is why they chose the city as the first stop of the tour.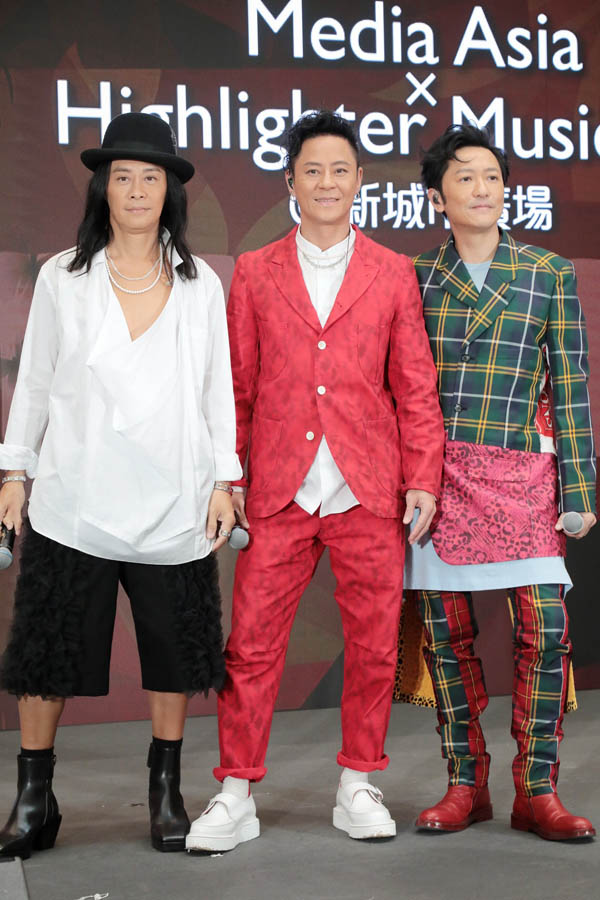 Grasshopper's Calvin, Remus, and Edmond
The group also shared more about their upcoming concert.
Though they will not be featuring any guest performers, they hope their old friends will come watch their show. 
"Whoever we see, we will invite them on stage," they said.
Will we see Jay Chou at their gig?
At the top of their list is Mandopop king Jay Chou, who wrote their 2016 song 'Superb'.
Grasshopper were also guest performers at Jay's Hong Kong concert in 2013.
"We have not had the chance to thank him, so if he is free to come, we will arrange the best tickets and most comfortable [seats] for him," said Calvin, to which Edmond chimed in: "If he comes, I will place a chair for him to sit on stage."
Other stars that they hope to see include singers Harlem Yu, A-Lin and Jolin Tsai, as well as rappers J.Sheon and Kumachan.
Photos: PBE Media, ETtoday
Source link