Kolkata: The 'City of Joy', Kolkata, celebrated Christmas and ushered in the New Year in its own style — with music, like always. In Bengal, music is an integral part of celebrations and Bengalis are known to be passionate about it. But you would not know what real passion for music is unless you have seen Tapas Das of the popular Bengali band 'Moheener Ghoraguli'. A video has gone viral on social media where he can be seen performing on stage, sitting on a wheelchair with a Ryle's Tube attached to his nose. The popular singer was recently diagnosed with cancer. 
Tapas 'Bapi' Das At Bangla Sangeet Mela
Popular band Moheener Ekhon o Bondhura, a brainchild of Tapas Das who is lovingly called 'Bapi Da', performed at Bangla Sangeet Mela on December 25. At the concert, Bapi Das sang with the same old power and strength in his voice in spite of being on a wheelchair and fed through a Ryle's Tube.
The audience was mindblown at the sight and joined in as the band played, the viral video shows.  

"Bapi Da was singing while being seated on a wheelchair, yet the audience connected and the response was phenomenal. They started singing along with him and could connect with him through the songs," Swatantra Kumar Deb, the photographer and videographer of the band, told ABP Live over a phone call.
"The name 'Mohin' itself is very nostalgic to Bengalis, as it was the first Bengali Band and hence the audience connects with it instantly," he said.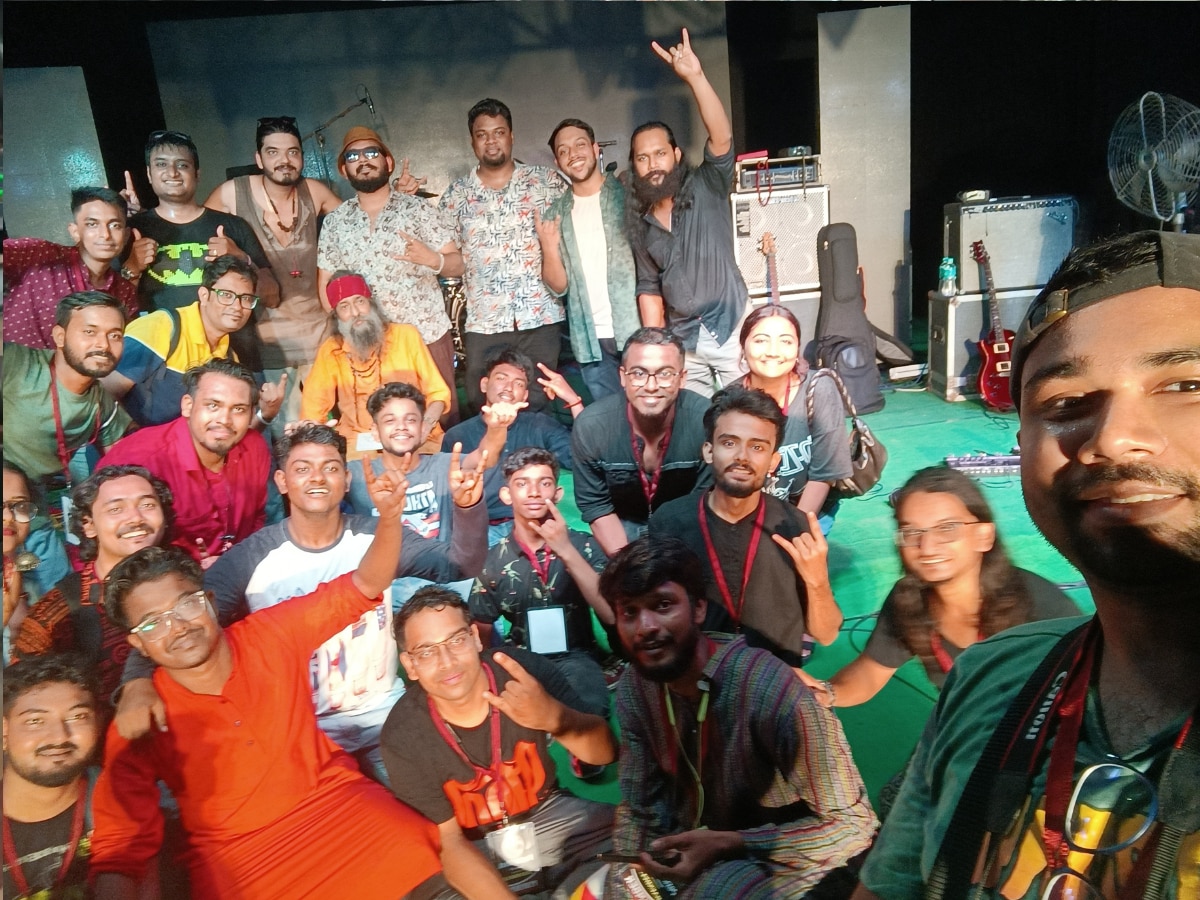 Tapas 'Bapi' Das's Battle With Cancer
Tapas Das is a Stage 2 cancer patient and is currently undergoing treatment. He is currently admitted to SSKM Hospital, Kolkata. After the video of his performance at the Bangla Sangeet Mela became viral, a lot of people from the Bengali music industry came forward to help him financially. People have been sharing posts on social media requesting netizens and fans to come forward to heal their beloved 'Bapi Da'.
He was diagnosed a few months back, when he was not being able to eat and went for a number of tests. He was sent for a gall bladder operation. Later, he was taken to TATA Hospital where the cancer was detected, following which his treatment started.
Speaking to ABP Live over the phone, Arunim Das Purkayastha, the violinist of the band, said: "Deep inside he is very active and till now whenever we interact, he is always talking about the band and not about his illness. Mentally, he doesn't consider his illness to be an illness."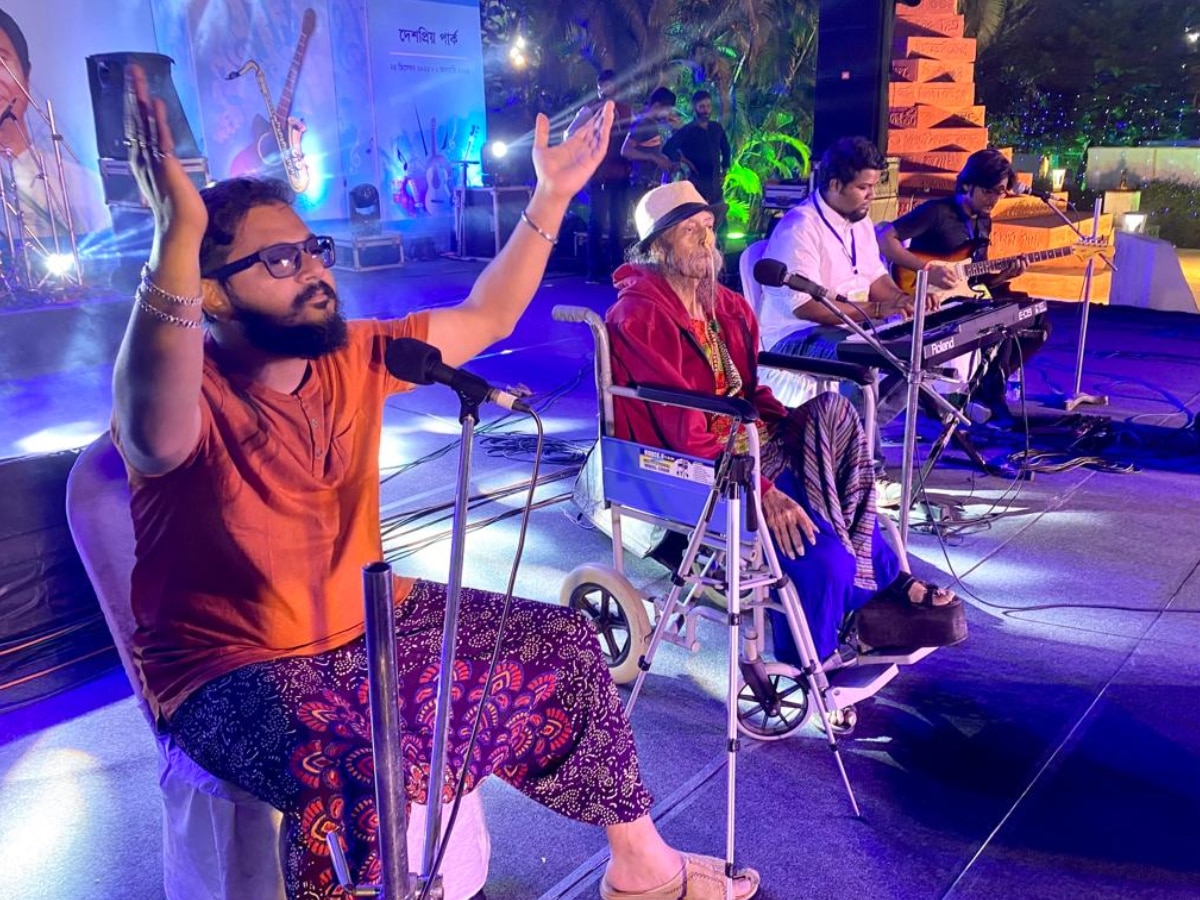 "Bapi Da loves music with all his heart and soul and despite his health issues, his conversations revolve majorly around that," Arunim said, adding: "When I am having a conversation with him, it is only about the music, the band, concerts and the upcoming events."
Addressing 'Bapi da' as one of his closest friends, Arunim also said: "We had shows scheduled abroad, and he wanted us to go and perform there, but we did not go as it was not possible for us to perform at such big events without him. This was the least we could do as his fellow mates."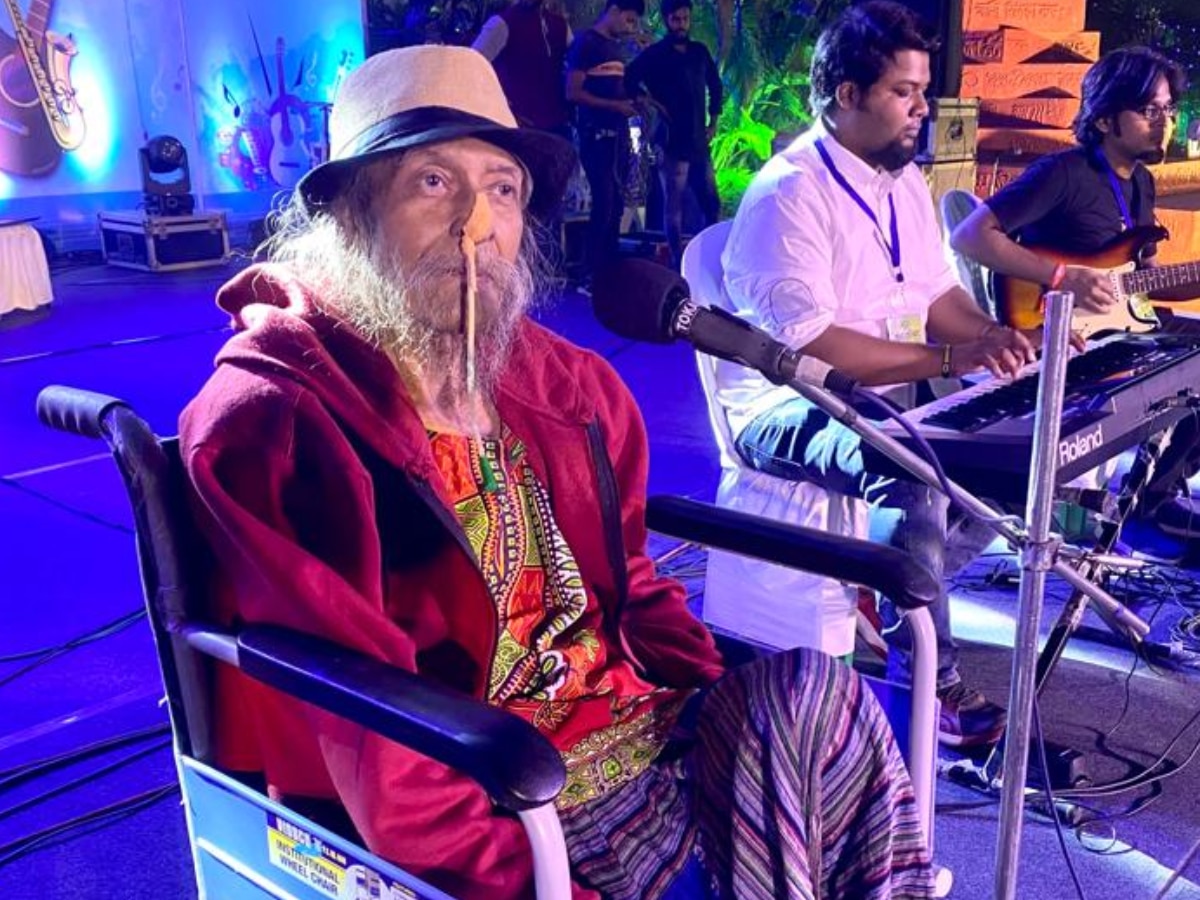 Though Tapas Das is suffering from cancer and is undergoing chemotherapy, he is full of courage, as was evident from his performance at the Bangla Sangeet Mela. 
"Bapi da is still singing and practising. At Sangeet Mela, we were astonished to see him perform at his full power. Just before his cancer was detected, during Durga Puja, he went with us to Tamluk to perform, despite being ill and not being able to eat," recalled Arunim. He called him a "warrior" and said they are hopeful that he will be a cancer survivor, and that there has been progress in his health condition.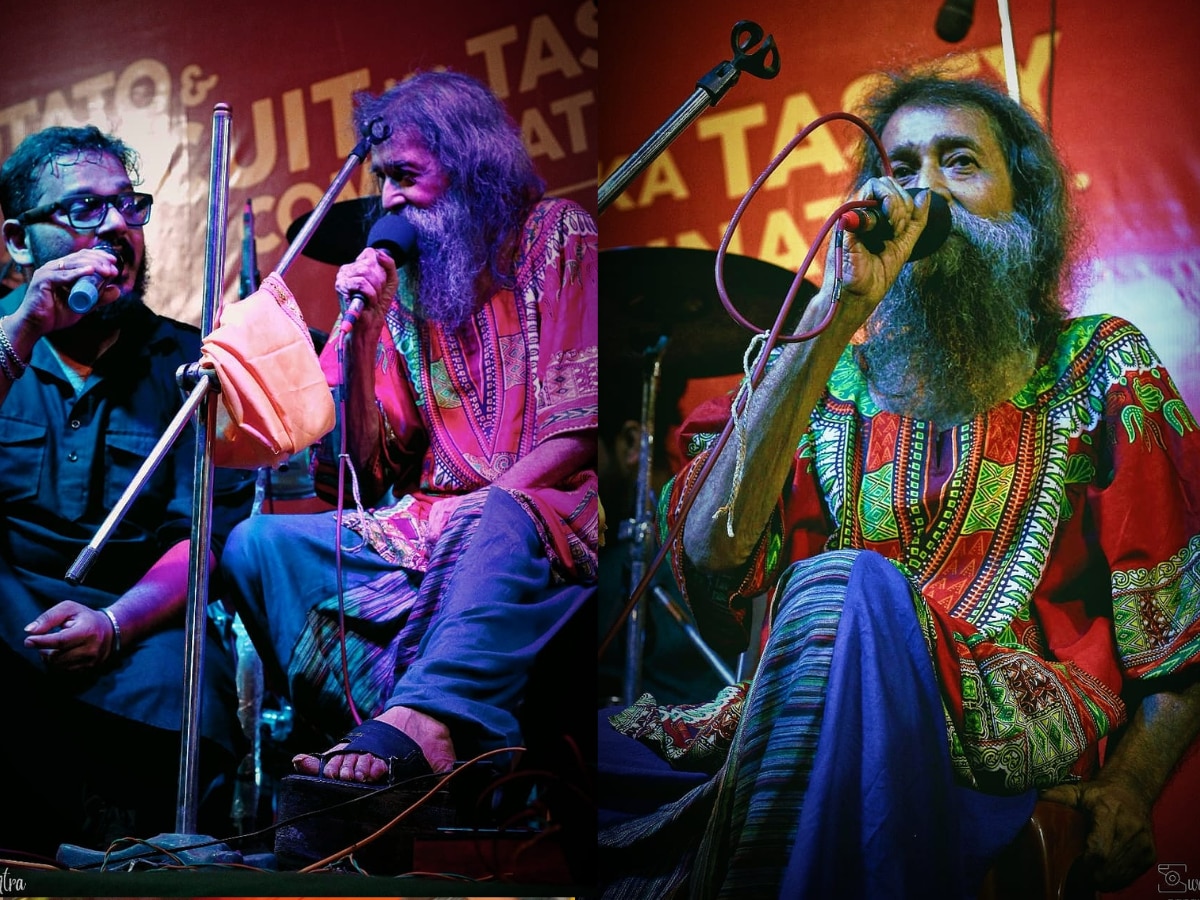 Response Of The Bengali Music Industry
After the video went viral, there have been multiple fundraisers all around and people have come forward to help. Realising the huge amount of money required for cancer treatment, several artistes such as Rupam Islam, Sidhu and Arka Mukherjee took to social media to appeal to netizens to extend a helping hand.
The Government of West Bengal has also come forward to help and has taken up the responsibility of providing financial assistance throughout his treatment, while the other expenses can be covered through fundraising.
Talking about his family, Arunim said, "He has a wife and since he does not have any children, we are the very next people who are there beside him. We are his family."
About Moheener Ekhon o Bondhura:
Bengali rock band Moheener Ekhon o Bondhura is the brainchild of Tapas 'Bapi' Das. Though it follows the legacy of Moheener Ghoraguli, it is not the same as it was established after Moheener Ghoraguli was disbanded, and Tapas 'Bapi' Das is the only member from Moheener Ghoraguli who is a part of this band. 
Moheen Ekhon o Bondhura has its own identity, with its own songs and its own releases. The band comprises Tapas 'Bapi' Das, Suman 'Mickey' Chatterjee, Sudip Nag, Arunim Das Purkayastha, Prasenjit Ray, Souvik Ghoshal and Rahul Subuddhi.
Talking about their upcoming works, Arunim said: "We are planning to release some new singles. We are still in touch with Bapi da and no matter whether he is at home or in the hospital, he is just talking about music." 
Source link