Stage
David Sedaris
6 – 7 February at Hamer Hall, Southbank
Sedaris returns to Australia (the country he likens to "Canada in a thong") with his latest book, Happy-Go-Lucky, under his arm and a suite of stories of people in his life who have become like family to his fans: his long-suffering husband Hugh; his idiosyncratic sisters (actor Amy Sedaris is one of them) and his cantankerous, now-deceased dad. His extemporary wit comes to the fore in a round of question and answer, and if you have the time, stick around for the post-show book signings for more merciless on-the-spot laughs.
& Juliet
26 February – 9 April at Regent theatre
It's hard to describe this pop jukebox musical without making it sound unhinged – but that's kind of the point. Written by Schitt's Creek's David West Read, & Juliet gives the eponymous star of Shakespeare's classic a new life after her death – and packs that life with parties, love triangles, queer realisations and the music of Max Martin, the super-producer behind the biggest pop hits in recent history. From Broadway via the West End, it's an inventive, clever and funny fever dream, with music from Katy Perry, Britney Spears, the Backstreet Boys and Ariana Grande.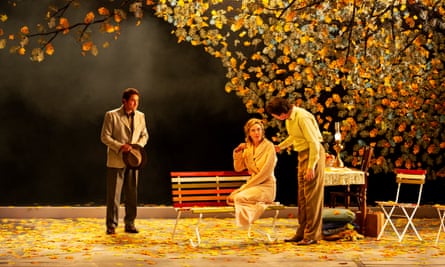 Sunday
Until 18 February at Melbourne Theatre Company
One of the country's most revered and fetishised arts patrons, Sunday Reed has been the focus of gossip and scandal since she and her husband John set up what became the Heide group in outer-suburban Melbourne. She had a sultry affair with Sidney Nolan, adopted Joy Hester's child Sweeney, and eventually took her own life. Playwright Anthony Weigh weighs in with a fantasy of his own in this major-stage adaptation, starring the luminous Nikki Shiels. Contemporary art has nothing on the modernists.
Prima Facie
8 February – 25 March at Arts Centre Melbourne
Former lawyer Susie Miller's much-lauded play is back on our shores after a sold-out run on London's West End and before it heads to Broadway with Jodie Comer in the show's solo role. In the Melbourne Theatre Company's production, Sheridan Harbridge is returning to play Tessa, a defence lawyer who learns firsthand how broken the legal system is when she becomes a victim of sexual assault.
Tickets in February currently sold out; keep an eye out for resales
John Mulaney
10 February at Rod Laver Arena
It's been a wild 18 months for the American comedian. For years Mulaney's onstage persona – a disarming blend of wife guy, man-child and altar boy – kept comedy fans flush with excellent Netflix specials and scene-stealing Saturday Night Live appearances. But after some very public personal upheavals (which are nobody's business, really) Mulaney has had to jettison many of his old faithful beats and lay himself bare. Whatever remains for his latest "From Scratch" tour, it's still going to be very funny.
Visual arts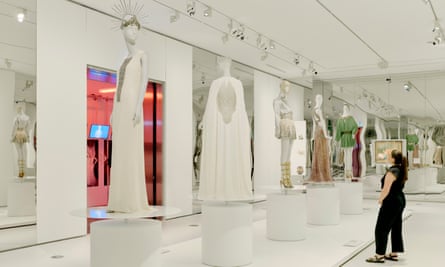 Alexander McQueen: Mind, Mythos, Muse
Until 16 April at National Gallery of Victoria
Alexander McQueen once said: "If you want to know me, just look at my work." With 120 pieces and more than 80 artworks going on display at the NGV's new show, you'll never be better placed to understand the mind of the late fashion designer, who died in 2010. The NGV has been acquiring McQueen's provocative and technically astounding designs since 1995, just three years after he founded his label in London. This promises to be a showstopper – dress to the nines for this one.
How I See It: Blak Art and Film
Until 19 February at Australian Centre for the Moving Image
Come for the air conditioning, stay for the exhibition. Acmi's summer program interrogates how First Peoples have been historically represented on our screens, with eight Aboriginal and Torres Strait Islander creatives using installation, documentary, photography and video games to dream up new futures. In addition, there will be screenings of films from the US, Philippines and Senegal that explore cultural identity; a one-off music video-inspired dance workshop led by choreographer Amrita Hepi (for $25 you can learn how to move like Rihanna and Beyoncé); and an art workshop run by the the team behind Australia's first Aboriginal-led video game, Future Folklore.
Live music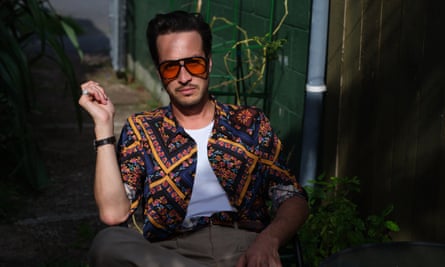 Marlon Williams
18 February at Palais theatre, St Kilda
With gentle strums, a newly sunny disposition and that voice which could make any listener weak at the knees, Marlon Williams's third solo album My Boy is about as balmy as they come. "I can't help but write dark songs most of the time," he told Guardian Australia, "so I set up the world around me to make sure I kept it upbeat." It's the musical equivalent of laying in a hammock, full of distinctively Māori guitar plucks. Let it all wash over you at the Palais.
Vieux Farka Touré
24 February at Northcote Social Club
The son of the late legendary Ali Farka Touré – who popularised the hypnotic desert blues style in the west – picked up where his dad left off, playing electric guitar and adding bass and drums. Fresh from a recent collaboration with Texan psychedelic rockers Khruangbin on a tribute album to his father, the Malian guitarist and singer is now on an epic sweep of Australia with his full band. Expect songs from his back catalogue, as well as his most recent solo album, Les Racines ("the roots"), on which he reconnects with the traditional Songhai music of Mali's north.
Opera For All
4 February at Federation Square
You don't need to work at a newspaper's arts desk to know that opera isn't for everyone – but this could be the best way for to whet your appetite: the most famous arias from the most famous operas, sung by some of Australia's finest voices (including Sophie Salvesani, Dimity Shepherd, Simon Kim and Luke Gabbedy), backed by 16 players from Orchestra Victoria, in a free outdoor concert in the sun.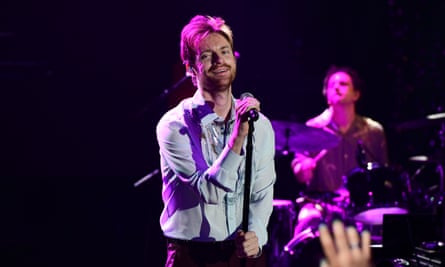 Finneas
7 February at Forum Melbourne
Less than half a year after playing Australian arenas in the band of his superstar sister Billie Eilish, the mononymously known Grammy award-winning songwriter and producer is back in town, this time on the back of his own solo material. Finneas's debut album Optimist, released in 2021, is devoid of any of the gothic-pop signposts that distinguish his songwriting with his sister, so expect something more subdued, more ballad-driven, more intimate, at his solo appearances.
Parties and festivals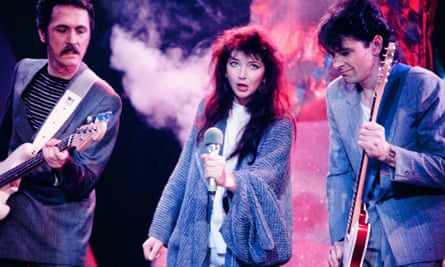 Wuthering Nights
3 February at Trades Hall, Carlton
For some, it took season four of Stranger Things to usher in the genius of Kate Bush; for the rest of us, she has been an hero of alternative musicianship since she burst on to the scene in the late 70s. One group that always embraced her has been the queer community, even if her songs didn't feature regularly in drag lineups. Now all that is about to change, with this tribute show for Midsumma festival, an extravaganza of progressive pop, queer DJs and massive 80s hair.
St Kilda Festival
18 – 19 February at St Kilda foreshore
With over four decades of history, St Kilda Festival is one of those rarities: a free music festival with a lineup that's actually good. Christine Anu headlines this year's First Nations program on the Saturday, and imperishable pub rockers Hoodoo Gurus top the Sunday bill, joined by dance duo Confidence Man – whose frenetic, loose-jointed stylings will inevitably transform the foreshore into a rave cave of epic proportions.
Aunty
11 February at Trades Hall, Carlton
Some argue it has taken its sweet time, but queer culture has made great strides in embracing, honouring and eventually fighting for the rights of First Nations people, and this high-camp musical celebration champions Black women and the queer icons who've led the way. Samuel Gaskin, an award-winning performer who merges Māori and Aboriginal cultures in extraordinary music videos such as Rāin and Reckōning, comes together with his Reckōning Sounds team to kick off the queer party of the year.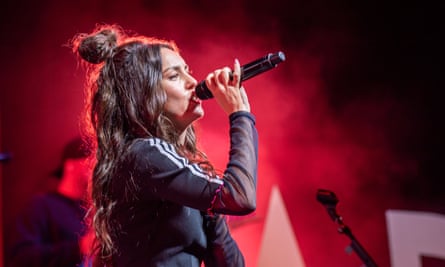 Hello Sunshine
11 February at Caribbean Gardens, Scoresby
Amy Shark and a new-look Cat Empire (featuring originals Felix Riebl and Ollie McGill alongside a fresh lineup of talented musos) headline the inaugural Hello Sunshine festival, set in the verdant surrounds of Caribbean Gardens. It's aimed at former festival-heads who've moved out of Melbourne and popped out some kids, so there will be amusement rides, food trucks and market stalls to keep the littlies entertained and nourished, as well as Murray, the original red Wiggle, debuting his skills on the decks.
Source link