In April 2022, country singer Carrie Underwood headlined Stagecoach Festival. Her role as a headliner was well-received, and she even managed to convince Guns N' Roses singer Axl Rose to appear on stage with her. In an interview with Billboard, Underwood went into detail about the work she put in to make her Stagecoach Festival performance memorable.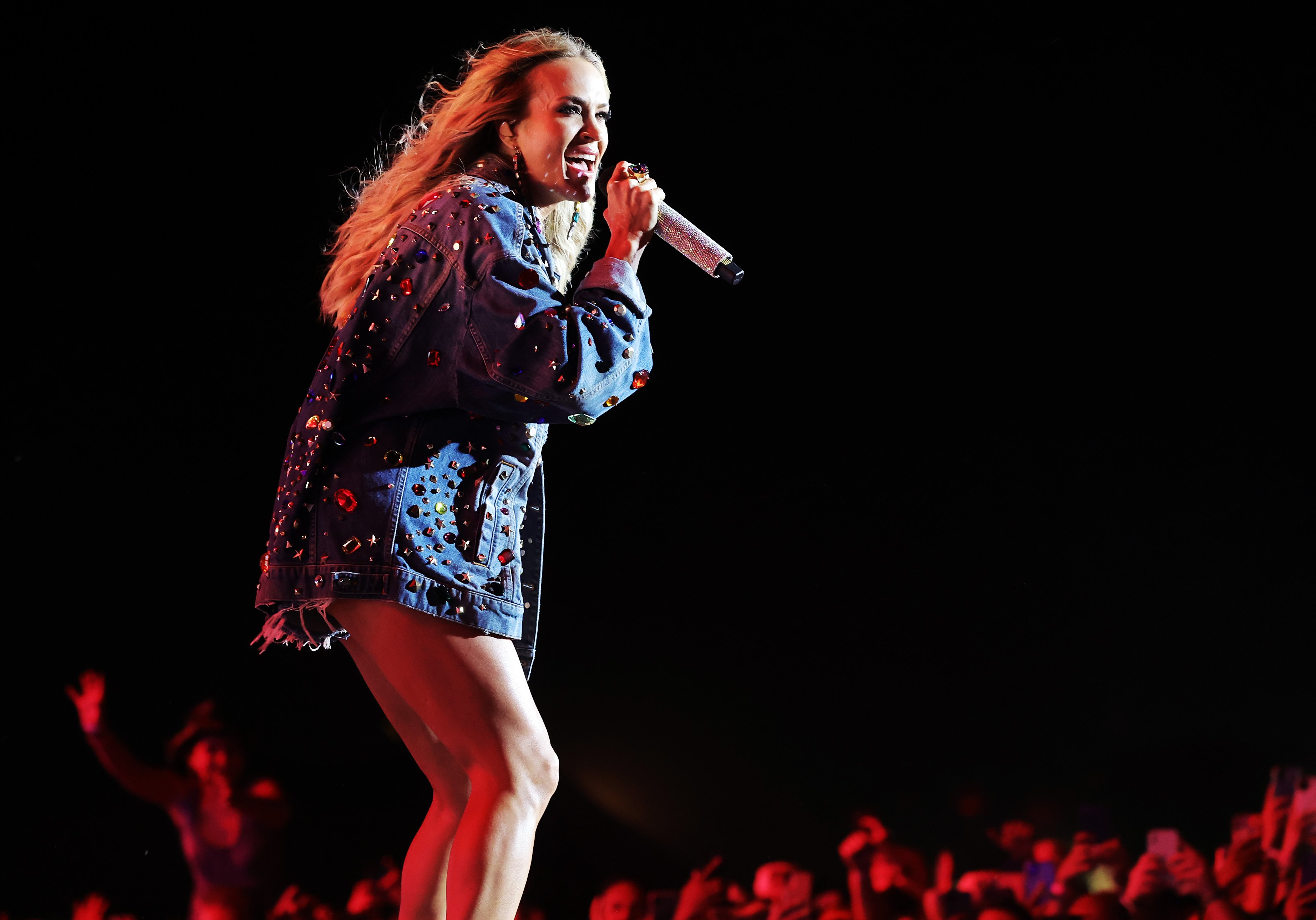 How Carrie Underwood planned her Stagecoach performance
The 2022 Stagecoach Festival was held from Apr 29, 2022, until May 1, 2022. In June 2022, Underwood was interviewed by Billboard about her experience headlining the festival.
"With Stagecoach, you see how other genres treat Coachella and how it's this big event, a once-in-a-lifetime event. People will say, 'I was at Coachella and this amazing moment happened.' It's a cultural event, and I was wondering why we don't treat Stagecoach a little more like that," Underwood explained to Billboard.
She continued, "So that was my mission. I wanted to make it where people felt like, 'Oh my gosh, I saw her there and it was incredible.' And we've all been cooped up for a little while, right? So I wanted to make sure it felt like a party."
Carrie Underwood performed with Axl Rose
During her Stagecoach set, Underwood was joined onstage by Rose. Underwood is a longtime fan of the Guns N' Roses singer, and she told Billboard that performing with him was her "pinnacle moment."
"Axl was my pinnacle moment, the one that I've been waiting almost my whole life for. I had previously asked him about other things, if he would be interested in singing, and it never quite panned out. So I like to think I just wore him down," Underwood said.
In order to convince Rose to perform with her, Underwood emailed Rose about why she wanted to perform together so badly.
"I wrote him a letter — an email — and explained why I really wanted to sing with him. I was like, 'You are such an influence on me and my music. I think it would be wonderful and we would burn the stage down together,'" Underwood told Billboard. "And he finally said yes. At the end of my letter, I was like, 'If you can't do it this time, I understand, but I will keep asking.'"
The singer takes performing seriously
In addition to headlining Stagecoach, Underwood also put on a Las Vegas residency called REFLECTION: The Las Vegas Residency that is set to pick back up in 2023 and a tour for her album Denim & Rhinestones.
"I love how the Vegas residency is a show, not a concert. There's a storyline, musically, in how everything is presented, and I have a lot of songs that are cinematic in nature. I learned a lot being in Vegas, and I think this tour is going to be easier on the production side and there's more of a clear lane," Underwood told Billboard.
She continued, "With a song like 'Pink Champagne,' you don't have to think about, 'Oh, what color do we make the lighting?' But we will have a lot of moments in the show, which will be a lot of fun."
Source link