The seventh annual MLK Day Parade and Music Festival returns to downtown Athens on Monday, Jan. 16 from 1–6 p.m. organized by Knowa and Mokah Johnson of United Group of Artists and the Athens Anit-Discrimination Movement.
The first parade and festival was launched in 2017 in part to commemorate the year anniversary of the Johnsons' first organized march downtown, based on Martin Luther King Jr.'s principles, that led to them jumping into activism. On MLK Day in 2016, the Johnsons organized a march with 500 people in attendance protesting the downtown bar General Beauregard's after news circulated about a drink on its menu named for a racial slur.
"As urban and hip-hop promoters, we were already experiencing certain things downtown. It was difficult to get venues. People used to say they're not going down there because they're being discriminated against. It was nothing that we could really prove until that incident occurred," says Mokah. "The following year in 2017 we said, 'Hey, why don't we have our own MLK parade and activities here in Athens?'"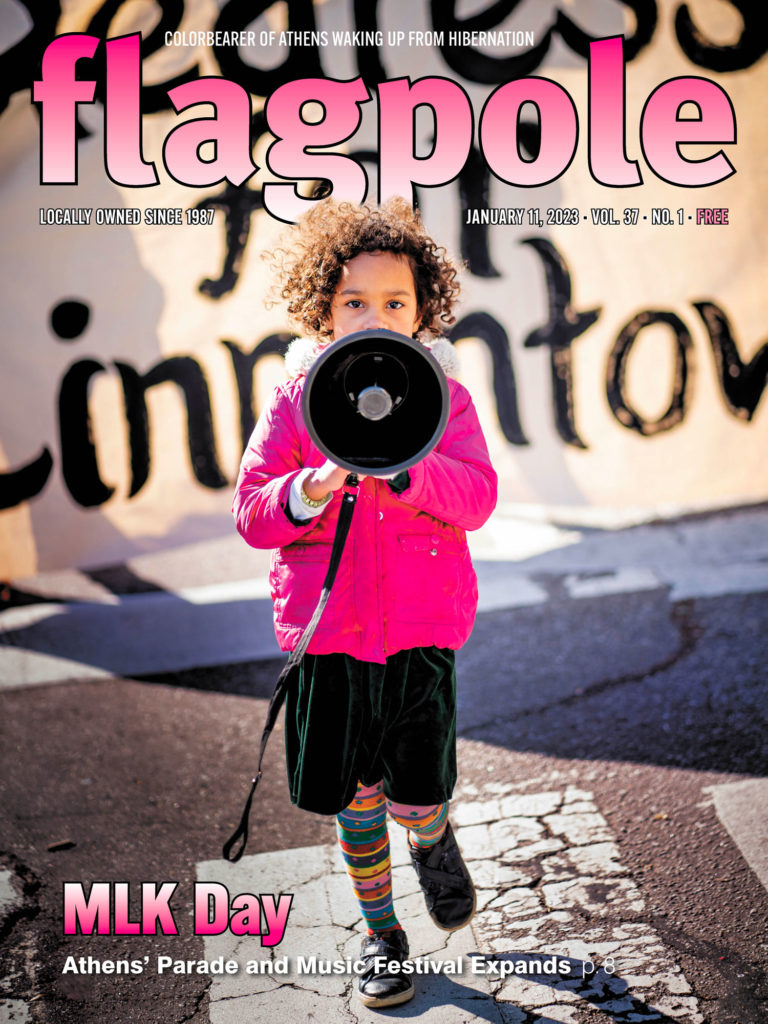 Continuing to expand the parade and encourage people in surrounding areas and smaller cities to join is an ongoing goal for the Johnsons. This year's offerings include associated events throughout the weekend leading up to MLK Day. On Friday, the United Group of Artists has produced a concert at the 40 Watt Club with headliner and Atlanta hip-hop legend Kilo Ali. Marketed as a "'90s hip hop and R&B party," Knowa explains that this event is targeted towards the 30-and-up crowd that is often not catered to in Athens.
As promoters in the local hip-hop community as well, Mokah says, "We might have our own legends here, but in order for our legends to thrive and to grow, they're going to have to network with people that are in the Atlanta area. Atlanta is the mecca right now… You have to broaden that network and you have to connect with people that are inside Athens, outside of Athens and on different industry levels."
Another legend, a two-time Grammy Award winner and Blues Hall of Famer, will be performing on Sunday at Hendershot's. United Group of Artists is sponsoring Aubrey Entertainment's all-ages event featuring Bobby Rush. See the Calendar Picks on the Kilo Ali and Bobby Rush concerts for more information.
For the parade and festival, vendor and parade registration is still open until Sunday, Jan. 15 at 8 p.m. on athmlkparade.com. The parade will start at 3 p.m. on the corner of Hull and Washington streets, ending at 4 p.m. with the honoree ceremony on the main outdoor stage near the 40 Watt Club. From 4:30–6 p.m. outdoor live music performances will take place by Denzel Gentry, Aquatic Soul, Kanela and GSG Band, Domino, LA-F, Beto Cacao and Juancho. There will be an 18-and-up hip-hop showcase at World Famous starting at 6 p.m. featuring Britt LB, JXXIII, Ha$e and Squalle.
One of the perhaps lesser-known aspects of the festivities is the honoree ceremony. Its purpose is to pay homage to Black elders in the community who have paved the way and worked to make a difference in the community. Nominations are made based on criteria sent out to members of the community, and past honorees include educators, activists and former elected officials. But another emphasis of the day is engaging the youth and encouraging youth organizations to participate in the parade. It is equal parts recognizing those who have come before and paving a positive path for those up next.
"This is one of our favorite events that we produce because it just brings out the whole community, regardless of your views or what you're into culturally. And we want to see this event definitely grow with more spectators," says Knowa.
Like what you just read? Support Flagpole by making a donation today. Every dollar you give helps fund our ongoing mission to provide Athens with quality, independent journalism.
Source link