If you like well-played guitars, either acoustic or electric, you've got several good options this week.
The Radiators
Thursday-Saturday, Tipitina's
The Figs of Wrath
Sunday, Tipitina's
Starting in 1978, the Radiators embarked on a decadeslong odyssey as a Big Easy version of The Band, the Crescent City's Creedence Clearwater Revival. Their "fish-head music," heavy on groove and guitar solos, fueled many a late night. In the mid-'80s, the Radiators hit the road. Logging more than 4,500 performances in 33 years eventually wore them down. They said goodbye in 2011.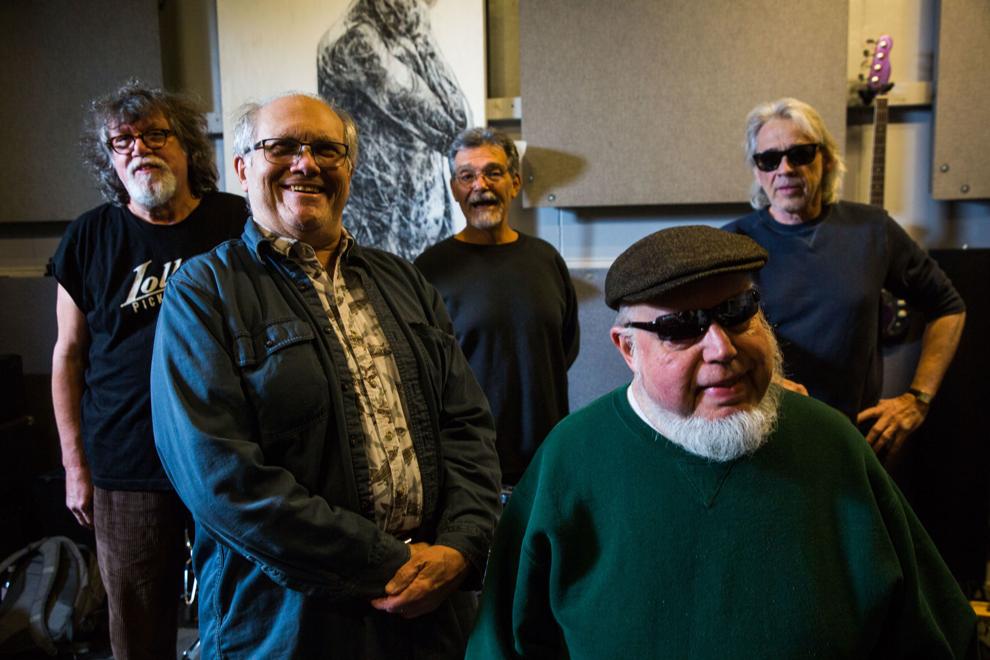 They've since reunited for the New Orleans Jazz & Heritage Festival and their annual anniversary stand at Tip's. The 2021 reunion was staged as a webcast due to the ongoing pandemic, but they played to full houses once again at Tipitina's in 2022. They'll do the same this weekend. The Thursday, Friday and Saturday shows are sold out.
However, on Sunday night, you can still hear a Radiators-related band at Tip's. The Figs of Wrath features three Radiators — guitarists Dave Malone and Camile Baudoin and bassist Reggie Scanlan — plus keyboardist Mikey "B3" Burkart, drummer Eddie Christmas and percussionist Michael Skinkus. Tickets for the Figs of Wrath are $25; showtime is 9 p.m. Sunday.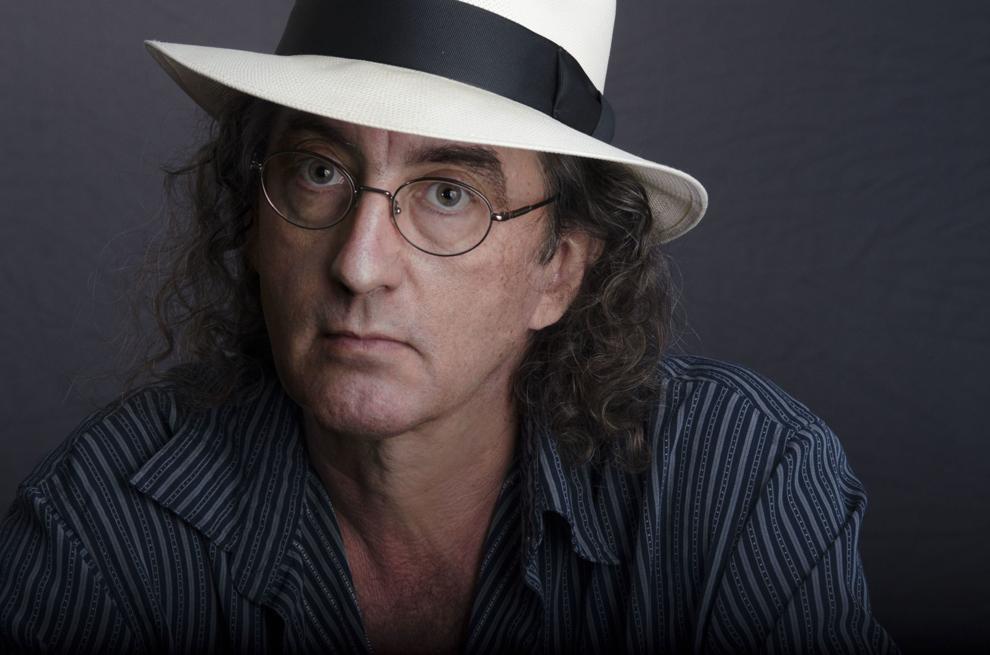 James McMurtry
Friday, Chickie Wah Wah
Not surprisingly, Austin, Texas-based singer-songwriter James McMurtry, son of novelist Larry McMurtry, sketches especially evocative characters and scenes in his songs, which stand at the intersection of folk and Americana music. His albums, like novels, can take years to finish. His 2015 release, "Complicated Game," followed its predecessor by six years. He didn't release his next record, "The Horses and the Hounds," until the summer of 2021. He recorded "The Horses and the Hounds" at fellow singer-songwriter Jackson Browne's studio in Santa Monica, California. "There's a definite Los Angeles vibe to this record," McMurtry has said. "The ghost of Warren Zevon seems to be stomping around among the guitar tracks. Don't know how he got in there. He never signed on for work for hire." McMurtry, who tours year-round, is scheduled to perform with a full band at Chickie Wah Wah on Friday. Betty Soo opens the show at 8 p.m. Tickets are $20 advance, $27 at the door.
DANNY BARKER TRIBUTE
Thursday, Snug Harbor Jazz Bistro
Guitarist, banjoist, vocalist, songwriter and author Danny Barker contributed to jazz in New Orleans and beyond in profound ways. He was the rhythm guitarist for Cab Calloway and Benny Carter in the 1930s. He eventually returned to New Orleans and, in the 1970s, launched the Fairview Baptist Church Brass Band, which trained the young musicians who revived New Orleans brass band tradition. Barker also recorded with Dr. John and Wynton Marsalis, released the acclaimed "Save the Bones" album (rereleased in 2021 by the Tipitina's Record Club), and recorded with his wife, singer Blue Lu. In the 1980s, Barker and his Jazz Hounds held down a Sunday night residency at Snug Harbor Jazz Bistro on Frenchmen Street. He died in 1994, but Snug Harbor honors his legacy with an annual tribute show on his birthday. Guitarist and banjoist Detroit Brooks, a dedicated Barker disciple, will lead an all-star band featuring clarinetist Dr. Michael White and trumpeter Gregg Stafford on Thursday at 8 p.m. and 10 p.m. Tickets are $30.
TOMMY EMMANUEL
Monday, Joy Theater
Before there was Billy Strings, there was Tommy Emmanuel. Strings may be the arena-filling young gun acoustic guitar wizard of the moment, but Emmanuel was dazzling audiences decades before Strings was born. Emmanuel honed his chops with his family's band as a boy in Australia. He played huge venues in Europe as an electric guitarist for hire before unplugging to focus on his solo acoustic guitar work. Inspired by the legendary Chet Atkins, with whom he would eventually form a mutual admiration society, Emmanuel can seemingly do the work of three guitarists at once, as evidenced by his recreation of the Beatles' "Day Tripper" and on his own "Angelina" and "Lewis and Clark." He's showcased his acoustic guitar prowess on more than three dozen albums and on concert stages around the globe. He headlines the Joy Theater on Monday. Gareth Pearson opens the show at 8 p.m. Tickets start at $39.50 plus fees.
OTHER NOTEWORTHY SHOWS
Karl Denson's Tiny Universe lands at Chickie Wah Wah on Thursday for the second night of a two-night celebration of the band's 25th anniversary. Tickets are $45 advance, $55 day of show. DJ Jubilee will then stage a separately ticketed late-night show starting at 1 a.m.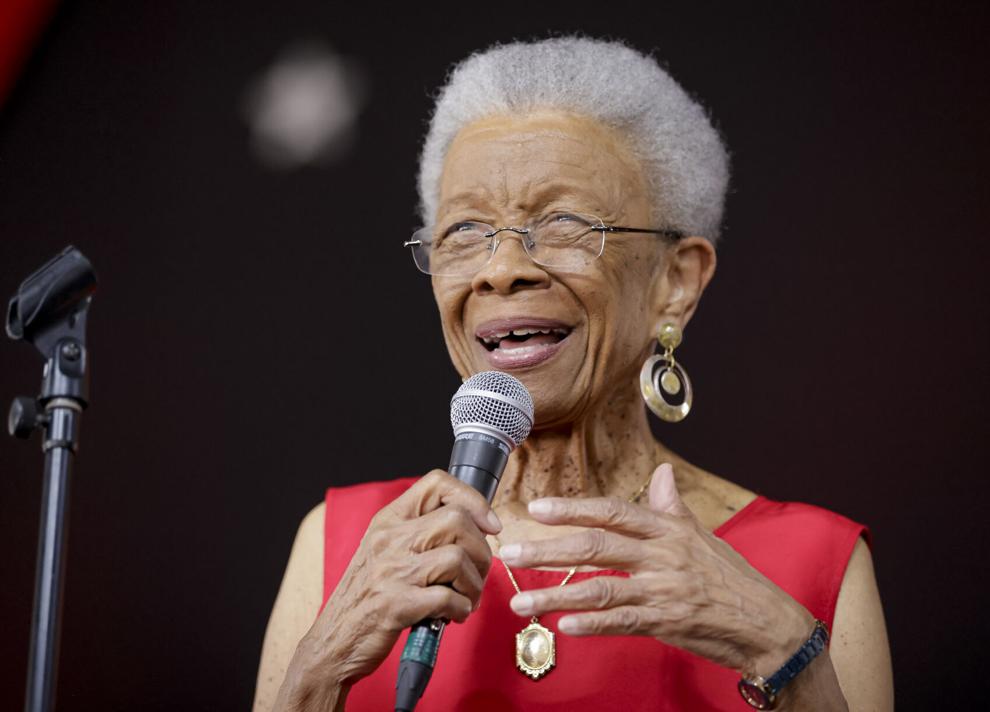 Papa Mali's Brand New Bag, a seven-piece retro-funk ensemble led by guitarist Papa Mali, headlines a post-Radiators after-party at Chickie Wah Wah starting very late Saturday night, around 2 a.m. (which is technically Sunday morning).
The Soul Rebels intermingle brass band music and hip-hop at d.b.a. Saturday starting at 10 p.m. ($20).
Also on Saturday, 90-year-old jazz vocalist Germaine Bazzle is backed by pianist Larry Sieberth's trio and 90-year-old saxophonist Charlie Gabriel at Snug Harbor ($40).
On Monday, d.b.a. presents two top-notch local bands: the Iguanas at 6 p.m. ($10) and Meschiya Lake & the Little Big Horns at 9 p.m. ($10).