The 2023 CMA Awards are set to be an unforgettable event, as the country music industry will come together to pay tribute to the legendary Jimmy Buffett. A star-studded lineup of performers has been announced, including Kenny Chesney, Alan Jackson, Zac Brown Band, and Mac McAnally. This tribute will be a true celebration of Buffett's remarkable career, as these artists will perform some of his most beloved songs. Fans of country music and Jimmy Buffett alike can look forward to this once-in-a-lifetime event, which is sure to be filled with incredible performances, emotional moments, and plenty of surprises. This is a testament to the impact that Jimmy Buffett has had on the music world, and it's a fitting way to honor his contributions to the genre. The 2023 CMA Awards will be a night to remember, and this tribute to Jimmy Buffett will certainly be a highlight of the evening.
This tribute holds a lot of significance and emotional weight as it brings together four incredibly talented artists who share an incredible bond with the late, great Jimmy Buffett. This bond is one that runs deep and has touched each of them in a unique and profound way. One of these artists is the legendary Kenny Chesney, a multi-award-winning artist who has been highly recognized by the CMAs and many other esteemed organizations and individuals. Kenny was among the very first to pay tribute to his dearly departed friend, Jimmy Buffett, after his untimely passing. The tribute that he performed was absolutely breathtaking, taking place on a stunning oceanside backdrop, where Kenny put his heart and soul into performing the iconic song, "A Pirate Looks At Forty". In addition to his heartfelt performance, he shared an incredibly touching and sincere message, expressing his gratitude for their cherished friendship and the lasting impact that Jimmy's profound and transformative music continues to have on him, and all those who have been fortunate enough to experience it. The tribute that Kenny and all four of these artists have created is a testament to the power of music and the incredible bond that is formed when artists come together to honor someone who has touched their lives so deeply.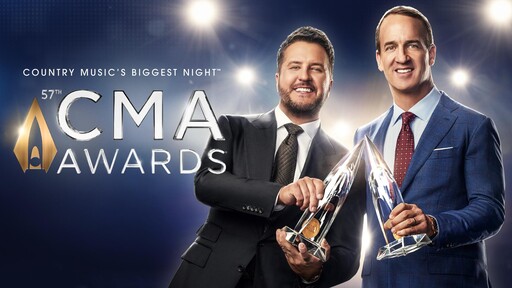 Mac McAnally, a multi-talented musician and a prestigious member of The Coral Reefer Band for an extensive period of time, has had a strong connection with the renowned artist Jimmy Buffett. Over the course of their professional relationship, they have collaborated on numerous projects, including several songwriting endeavors and the production of some of Buffett's most iconic albums. McAnally's knowledge and expertise in the music industry have been invaluable, and have played a pivotal role in the success of these collective efforts. Currently, McAnally remains an integral part of the creative process, having recently co-produced Buffett's upcoming posthumous album titled "Equal Strain On All Parts". This highly anticipated album is set to be released on November 3rd, and is poised to be a remarkable tribute to the artist's artistry, talent, and legacy. Mac McAnally's contributions to the music industry have not gone unnoticed, and his exceptional talent and dedication serve as a testiment to his unwavering passion for this art form.
Alan Jackson is a country music legend who has won the prestigious CMA Award not once, not twice, but a total of 16 times! He has made a tremendous impact in the industry and has collaborated with some of the biggest names in music. One of his superb musical partnerships was with none other than Jimmy Buffett; together, they produced the iconic hit song "It's Five O'Clock Somewhere" which was an instant success. The track not only won the CMA Award for Vocal Event of the Year in 2003 but also made history as the No. 3 country song of the decade according to Billboard. With his exceptional talent, Alan Jackson has etched his name in the music world and continues to inspire generations of artists. He is a true icon whose contribution to the country music industry cannot be overstated.
The Zac Brown Band is a highly popular and talented group of musicians who have been nominated for the prestigious 2023 Vocal Group of the Year award. Their music is loved by millions of fans and listeners around the world, and they have a rich history of collaboration with other musicians and artists.
One notable collaboration occurred in 2011 when Zac Brown Band worked together with renowned singer-songwriter Jimmy Buffett to create the hit song "Knee Deep". The two artists complemented each other's talents to create a song that was loved by fans and critics alike.
The following year, they shared the stage for CMT Crossroads and gave an unforgettable performance to all music enthusiasts. Their performance of "Knee Deep" was highly appreciated by the audience and critics.
In 2022, Zac Brown Band and Jimmy Buffett again combined their talents to create a reimagined version of Zac Brown Band's iconic hit "Same Boat". The collaboration resulted in a beautifully crafted song that topped the charts and became a fan favorite. The collaboration of the two music legends showed that when great artists come together, magic happens!
The highly anticipated and much-awaited tribute performance in honor of the late and great Jimmy Buffett is finally coming to the stage at the 2023 CMA Awards. This incredible showcase of talent will be taking place on Wednesday, November 8th, and it promises to be an unforgettable night for all country music fans. As we approach the end of an era, we will pay our respects to the iconic musician who left an indelible mark on the industry.
During the awards ceremony, the stage will be graced by many renowned and talented artists who will perform their own unique, soulful renditions of their favorite Buffett songs. This will be an emotional and heartfelt tribute that will bring together people from all walks of life who have been touched by Buffett's music and legacy.
Your hosts for the night will be none other than the ever-charming Luke Bryan and the legendary quarterback, Peyton Manning, who will grace us with their presence and add even more star power to "Country Music's Biggest Night." So get ready to be blown away by a once-in-a-lifetime event that will showcase some of the best that country music has to offer and pay tribute to a true icon of the industry.
Get ready for a once-in-a-lifetime event at the 2023 CMA Awards, as four legendary musicians come together to pay tribute to one of the most iconic figures in music history. Join Kenny Chesney, Alan Jackson, Mac McAnally, and Zac Brown Band as they take the stage in honor of the great Jimmy Buffett. This incredible lineup promises to deliver a night of unforgettable entertainment, sure to leave audiences humming their favorite tunes for days to come.
Be sure to tune in to the live broadcast on November 8th, from 8:00 PM to 11:00 PM Eastern Time on ABC, to witness this remarkable celebration of music and legacy. But if you can't make it to the live event, don't worry! The show will also be available the following day on Hulu, so you won't miss a beat. With dazzling performances, heartfelt tributes, and plenty of surprises, this is one night of music that you won't want to miss!
You can hear live music by Jimmy Buffett and all these bands at Live Jam!