[ad_1]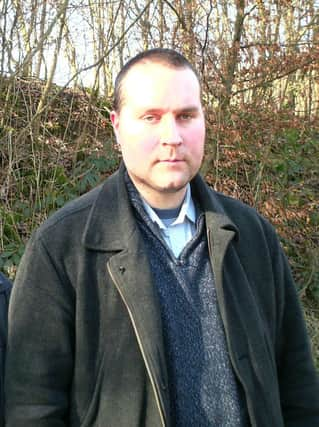 Damian, 50, was found dead in his address on Regent Street, Lancaster, on Tuesday, July 25. On Friday, September 1, Lancashire Police made a fresh appeal for information after confirming a Home Office post-mortem established that he died of multiple injuries.
Lancashire Police Facebook said: "Just over a month ago Damian was found dead in his flat but despite a major homicide investigation no arrests have yet been made and we are once again appealing for help to find out what happened to him."
Officers and staff from the Force Major Investigation Team have been conducting extensive and detailed enquiries, including scouring CCTV, carrying out house to house enquiries and conducting forensic enquiries.
The last confirmed sighting of Damian was at 10.18am on Sunday, July 23, at the Aldi store in Aldcliffe Road, Lancaster, and video footage of him leaving the shop has been released.
Police say that they are keen to pin down his last movements between Sunday 23 and Tuesday 25.
Detective Inspector Steve Hallam, from FMIT, said: "In the month since Damian was found dead, we have been carrying out a thorough and detailed homicide investigation to try to find out what happened to him and to provide answers for his family.
If you know anything at all please do get in touch, even if you think it's not significant, it could be a key piece of the jigsaw.
"We are keeping his family regularly updated and our thoughts remain with them at this time. They obviously have questions about what happened to their son, and we want to be able to give them the answers they are so desperately seeking.
"We are really grateful to everyone who has come forward so far and we continue to appeal to them for their help."
Anyone with information is asked to contact 101 – quoting log 0535 of July 25, 2023.
Alternatively, you can contact Crimestoppers on 0800 555111. Any information or footage can be loaded here: https://orlo.uk/RBtKl
[ad_2]
Source link