[ad_1]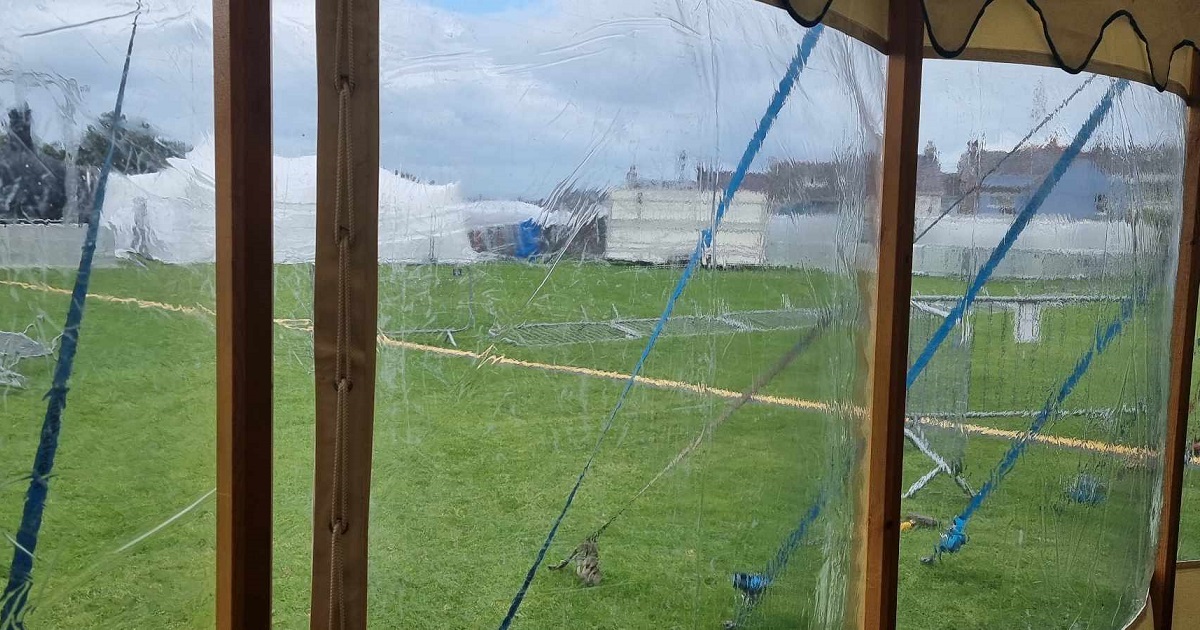 Bruce Sinclair, local democracy reporter
The organisers of an annual music festival, forced to end early due to gale force winds, are appealing for the public's help to recoup losses of around £20,000.
The New Quay Music Festival in Ceredigion was one of a number cancelled or ended early due to windy conditions earlier this month.
Officials of the Cardigan County Agricultural Show, scheduled to take place on 5 August, cancelled it as a result of winds of up to 49mph and heavy rain forecast.
That same weekend, New Quay's music festival was held, running from August 4-6, attracting more than 2,000 festival-goers, but had to be ended early on the Saturday, 5 August, due to the poor weather conditions.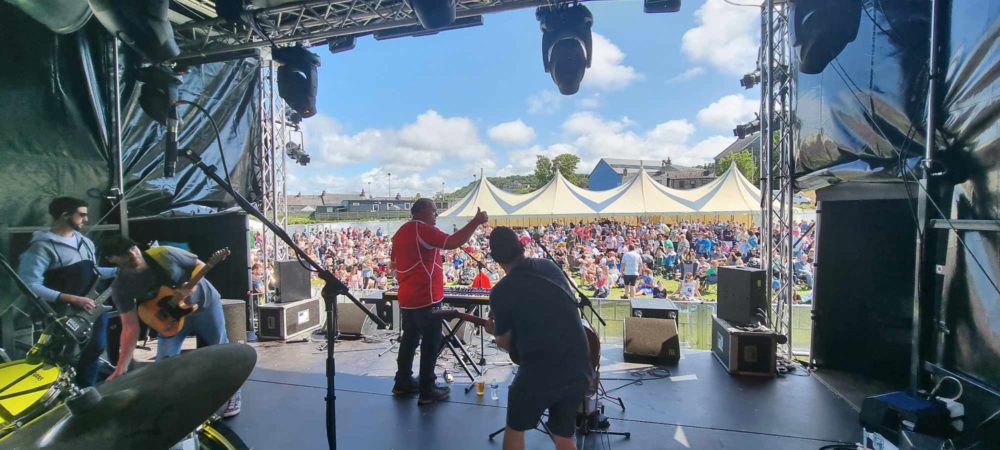 Now organisers fear the festival may have to be scaled back in future due to lost income and ticket refund calls.
A gofundme page, Save the New Quay Wales Music Festival, which hopes to raise £20,000, has now been set up.
The appeal reads: "After 25 years of the New Quay music festival we need your help. The festival is 100 per cent non-profit run by volunteers for the good of our community.
"This year mother nature threw us a curve ball 40mph-plus winds causing the main night to be cancelled and between lost income and ticket refund claims costing the festival around £20,000.
"We must not let this unique event die and we must do what we can to help it keep evolving. Please give whatever you can."
Boost
One of the organisers, Ian Richardson, said that many had not asked for a refund or transfer to the next year, in support of the festival.
He added that, despite the Saturday night cancellation, the weekend was enjoyed by many, and was "a much-needed boost to the town's businesses in what is turning out to be a poor season".
"All the other cancelled events were daytime events, agri shows etc; all the weather forecasts pointed to winds easing late afternoon and being at a safe level by our showtime.
"We had everything under control; the marque companies sent a team out and between us we had it all in hand.
"The problem came when we had two 44mph gusts of wind mid-afternoon, our stage has a safe wind load of 40mph and this meant the stage guys had to make the call to take the back off the stage (large canvas).
"At this point going by the forecast the winds should have dropped enough to get the back on and get the stage ready for showtime, but an hour before gates the wind was still at an unsafe speed and needing at least 2.5 hours to get the stage ready and bands sound checked; the heart-breaking decision had to be made.
"You could never understand how hard this was for all involved the first time in 25 years (23 festivals) we have had to make a call like it, for many of us we have put our heart and soul into the festival for many years all on a volunteer basis because we love it, and this hurt big time."
"Myself and other organisers will secure any debt, but it will stall the growth of the fest – by that I don't mean physical size but the budget to make a better experience (bigger bands, better production etc)."
The festival's gofundme page is here………
---
Support our Nation today
For the price of a cup of coffee a month you can help us create an
independent, not-for-profit, national news service for the people of Wales, by
the people of Wales.
[ad_2]
Source link