Guides
Whether you've been listening to Renaissance on repeat or Beethoven is more your speed, the next few months have a concert (or three) for everyone.
---
It's summer concert season! So here, in chronological order, are our picks for the best summer (and not-quite-summer) concerts in and around Philadelphia for 2023.
Taylor Swift
May 12th-14th, Lincoln Financial Field
Otherwise known as the tour that made world news, thanks to the monumental failure of Ticketmaster to actually, you know, sell Taylor Swift tickets to all the Swifties who wanted them. Part of the unprecedented demand is likely the fact that this is the Berks County native's first tour since 2018. If you're wondering what to expect at her three (yes, three) sold-out Philly shows, the tour's name provides a clue: "Eras." She says she'll be pulling material from throughout her nearly 20-year career.
And about those Taylor Swift tickets … the cheapest tickets on StubHub as of press time were $1,454 each. That's not counting all the fees and such. Tack on Uber, merch, food and beverage, and whatnot, and say goodbye to your summer vacation.
The Hooters
May 12th-14th, Ardmore Music Hall
From out of nowhere, the Philly band that brought us '80s hits like "And We Danced" and "All You Zombies" and memorably performed at Live Aid just announced their first studio album since 2010. And they're embarking on their first U.S. tour since the '90s. These three shows on the Main Line are sold out, though where there's a will, there's a way. If you want to wait until August, you can catch them in Atlantic City, Quakertown or Cape May.
The Philadelphia Orchestra
Various dates, Mann Center
You might question whether a Philadelphia Orchestra concert (or in this case, several Philadelphia Orchestra concerts) has a place on a list with, say, Beyoncé. But if you've never enjoyed Beethoven's 9th and Tchaikovsky under the stars at the Mann with our world-class symphony, you've yet to unlock all your "I'm an Official Philadelphian" badges.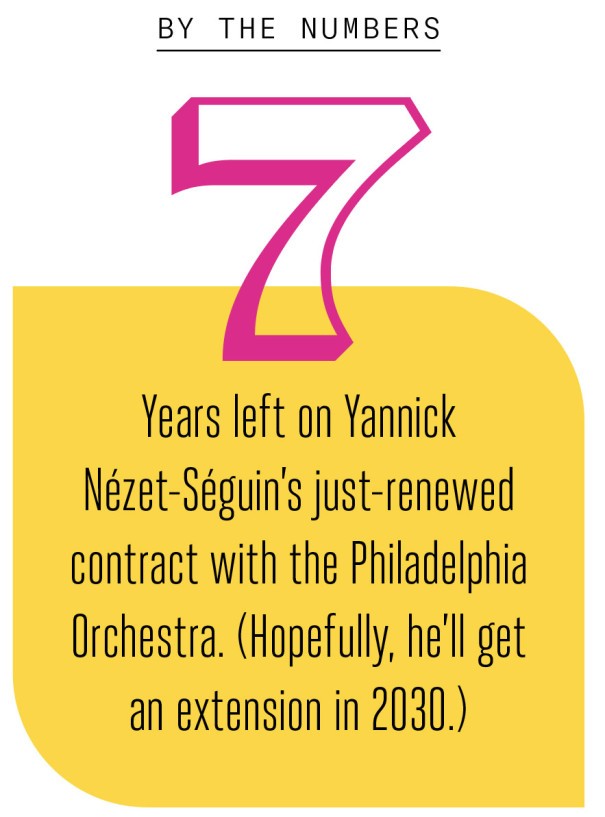 Janet Jackson
May 20th, Hard Rock Atlantic City
I was a little concerned when I saw the name of her tour: "Together Again." Fortunately, she's not reuniting with Tito, Jermaine or (ugh) La Toya. It's a reference to the fact that we, as humans, can all be together again after so much time apart in isolation—as well as a nod to her 1997 song by that name. She's true pop royalty. (Lizzo refers to her as the Queen of Pop, so there's that.) Plus, rapper Ludacris comes out of semi-retirement to open.
Zach Bryan
May 30th and 31st, Wells Fargo Center
The hottest act in country music right now is this 27-year-old Japanese-born, Oklahoma-raised Navy veteran, who was discovered on YouTube after his friends uploaded videos of him singing and playing guitar. Look up the New York Times profile "Zach Bryan Is Music's Most Reluctant New Star" from last year, and listen to his two-hour (you read that right) 2022 album American Heartbreak for a primer. This isn't cringey country-pop. This is country, through and through.
Roots Picnic
June 2nd, Wells Fargo Center; June 3rd and 4th, Mann Center
There is some controversy over the lineup, with accusations of transphobia against headlining comic Dave Chappelle and concerns about misogynistic remarks and lyrics by some others on the bill. But I find the prospect of seeing Diddy do a set with the Roots irresistible, and I love the retro-ness of vibraphone master Roy Ayers and the Isley Brothers. And it's always fun to see what antics Philly-spawned eccentric Lil Uzi Vert has in store for the crowds. Then there's Ms. Lauryn Hill, who's celebrating the 25th (!!!) anniversary of her debut solo album. Hill is completely unpredictable onstage. She tends to go on late — sometimes, very much so. And she likes to twist her famous songs in unrecognizable ways that piss off fans, but well, artists.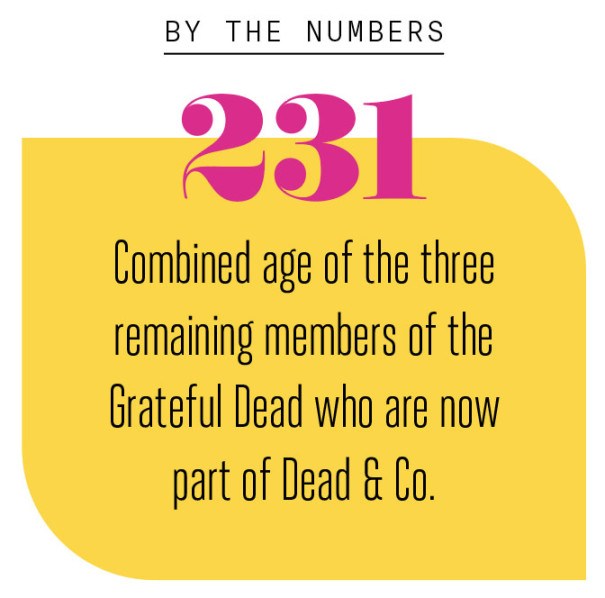 Dead & Co.
June 15th, Citizens Bank Park
I promised myself I would only allow one jam band onto this list. Basically, the options boiled down to the very jammy Phish, the mildly jammy Dave Matthews Band, and Dead & Co., the guys we have to blame for the existence of all these jam bands. The OG gets the nod.
Billy Joel & Stevie Nicks
June 16th, Lincoln Financial Field
If this were just another Billy Joel tour, it wouldn't have me so enthused. Don't get me wrong; I love me some "Captain Jack." (Plus, Philly was more or less responsible for him becoming a star.) But Joel has played here a ton, and the concerts start feeling repetitive after a while. Turn it into a double bill with legendary Fleetwood Mac singer Stevie Nicks, though, and you've definitely piqued my interest. Duets. Please.
Buddy Guy
June 16th, Ocean Resort Casino
Bo Diddley has left us. So has B.B. King. At 86, Buddy Guy is the greatest blues player of his era still on this Earth. This show on the Atlantic City boardwalk is part of his amusingly named "Damn Right Farewell Tour." And I, for one, believe him.
The Cure
June 24th, Wells Fargo Center
The only continuous original member of the British new-wave band, which dates back all the way to 1978, is Robert Smith. But that's fine, since he's always been the bizarro brainchild behind the Cure operation. Fans have been waiting and waiting for a long-promised new album — it has yet to materialize — so we'll just have to see if it does before the Philly show, which immediately follows a three-night run at Madison Square Garden.
Ice Cube
July 7th, Ocean Resort
The Atlantic City resort celebrates five years on the Boardwalk with a concert from one of hip hop's OGs.
Dan Deacon
July 9th, Admore Music Hall
This Baltimorean is one of the more innovative musicians out there — lots of electronic beats and effects and general weirdness. He occasionally breaks out a tuba or trombone. He's even written modern-day classical music, some of which has been performed at Carnegie Hall. See him at least once in your life.
Alicia Keys
July 10th, Wells Fargo Center
What can you expect from her show? I'll just let her tell you. "I describe it as a celebration of freedom and self-liberation," she said in a statement announcing her tour. "It's going to be colorful, magical and will light up your body, soul and all of your senses." Sounds good to me!
Beyoncé
July 12th, Lincoln Financial Field
Here's how we know that the Recording Academy — a.k.a. the association responsible for the Grammy Awards — has become completely irrelevant: It's never seen fit to give Beyoncé the Album of the Year award despite her four well-deserved nominations in that category, laughably and controversially doling out this year's award instead to Harry Styles, who was arguably the least-deserving of all the nominees (well, other than Coldplay and ABBA). But she's put all that behind her now, adding to her mega-millions with what will undoubtedly be a record-breaking, positively massive world tour in support of her Grammy-dissed (but thoroughly stunning) album Renaissance.
Snoop Dogg
July 30th, Freedom Mortgage Pavilion
Yes, he's been over-commercialized to the point of hilarity. (Just watch the recent Chris Rock Netflix special for some commentary on that.) Yes, he's BFFs with Martha Stewart. But he's just so much damn fun, and you know you'll be singing along on every chorus of "Gin and Juice."
Drake & 21 Savage
July 31st, Wells Fargo Center
I could do without 21 Savage, who's done lots of idiotic things. But Drake is undeniably one of the greatest rappers of our time. Even better than Jay-Z, according to me — and Michael B. Jordan, a.k.a. Adonis in Creed.
Sam Smith
August 2nd, Wells Fargo Center
Let's be real for a second. Sam Smith is not my favorite musician. Smith contributed one of the worst James Bond songs ever to the extensive catalog of bad James Bond songs. Even my teenage kids agreed that Smith played one of the worst Saturday Night Live sets they'd ever seen. But Smith is also a positively preposterous spectacle of a performer, and sometimes in this world of homogenized, prefab music, a preposterous spectacle can be just what you need to shake things up. Plus, gotta love Smith's recent single, "I'm Not Here to Make Friends," which is the "No One Likes Us, We Don't Care" of annoying-but-infectious pop music.
Lionel Richie and Earth, Wind & Fire
August 15th, Wells Fargo Center
It's like I woke up in the '70s, but without all the swingers clubs and cocaine. Sure to be greatest-hits shows — but with greatest hits like these guys have, that's okay by me. And if anybody yells at me to sit down during "Boogie Wonderland," I might accidentally spill my $13 domestic beer on them.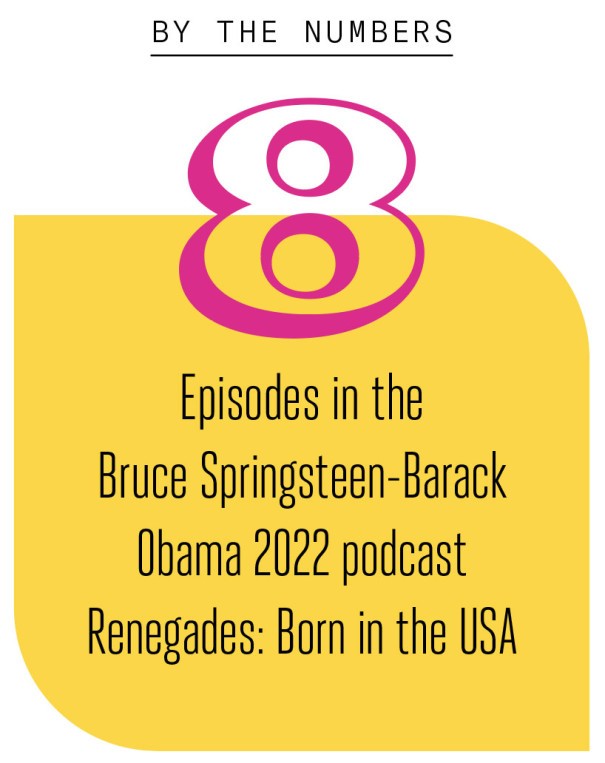 Bruce Springsteen
August 16th and 18th, Citizens Bank Park
What do you do when your March show at the Wells Fargo Center sold out well in advance? You do two shows at the Phillies stadium five months later, of course. Springsteen's Wells Fargo Center show actually had a ticket fiasco that predated the Swift one but got a lot less attention, because Swifties tend to be more vocal and quick to post whiny videos on TikTok. But things seem to be going a lot better for the August shows, perhaps because there are two of them and the stadium is huge and maybe those people who spent so much to see him in March don't feel the need to do it again the same year. Just guessing.
Alex G
August 26th, Dell Music Center
If you don't know Havertown's Alex G, who likely chose his stage name after getting tired of spelling out his last name — Giannascoli — for people, your kids probably do. He's been churning out quality indie tunes for about a decade, and critics can't stop raving about his most recent album, 2022's God Save the Animals. The best part? Proceeds from the show go to improve parks in Philly's underserved neighborhoods.
Aerosmith
September 2nd, Wells Fargo Center
The band is calling this their farewell tour. But no word on whether it's actually a farewell tour or if it's a Who or Elton John-style farewell tour, in which case we'll see them again in a couple years.
Duran Duran
September 7th, Wells Fargo Center
There are a lot of '80s bands that I turn off when they come on the radio. But there's something about "Rio," "A View to a Kill" and "Hungry Like the Wolf" that makes me want to keep them around a little while longer. A big draw: opener Nile Rodgers, the iconic songwriter, musician, producer, and founder of Chic (as in "Le Freak").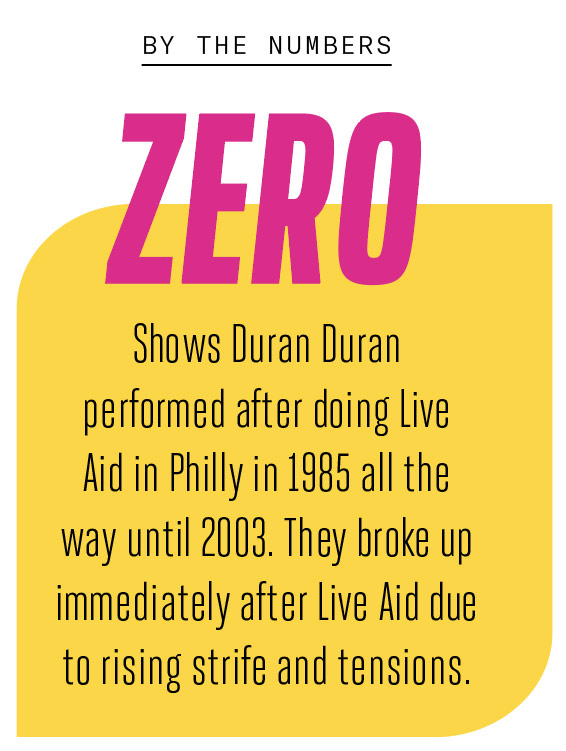 Peter Gabriel
September 16th, Wells Fargo Center
I have to be honest: I kind of loathed overly self-indulgent Genesis.­ And I've never owned one of Gabriel's solo albums. But many years ago, a girlfriend dragged me to the Spectrum for 1993's "Secret World Tour," and wow, the man puts on quite a show. So much so that I haven't missed a Philly appearance since.
Pink
September 18th and 19th, Citizens Bank Park
The daughter of a nurse and an insurance salesman, she went from being just another kid at C.B. West to being an animal rights activist, an LGBTQ+ ally, a CoverGirl spokesmodel, and oh yes, a veritable matriarch of American pop music who somehow performs acrobatics and other aerial feats while still hitting all her notes.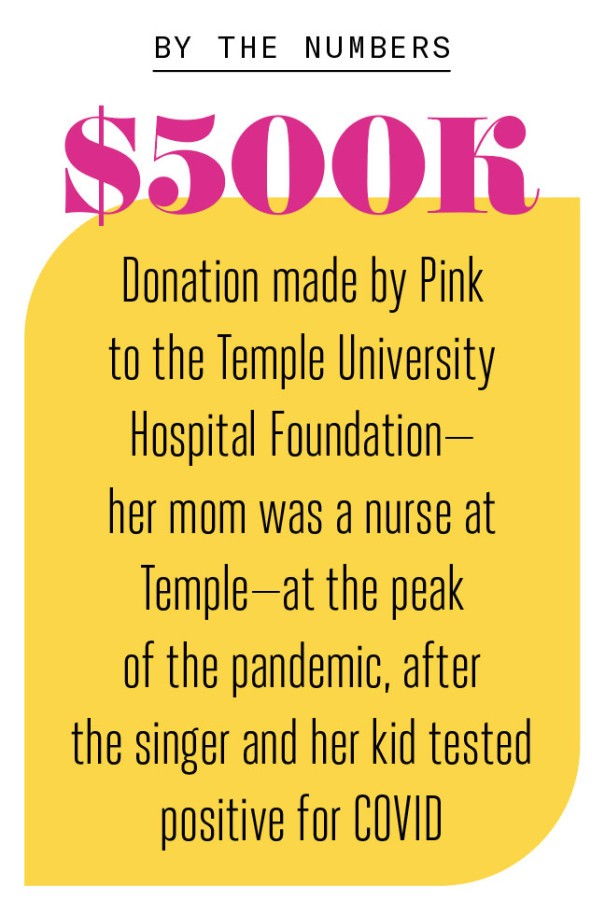 XPoNential Music Festival
September 22nd through 24th, Wiggins Park and the Freedom Mortgage Pavilion
The last day of Summer 2023 is September 23rd, and WXPN's music fest is an ideal way to wrap it up. Hard to believe this thing has been going for 30 years.
A version of this story was published as "Crank. It. Up." in the May 2023 issue of Philadelphia magazine.