Check out these Memorial Day weekend events and activities around the Denver area this year.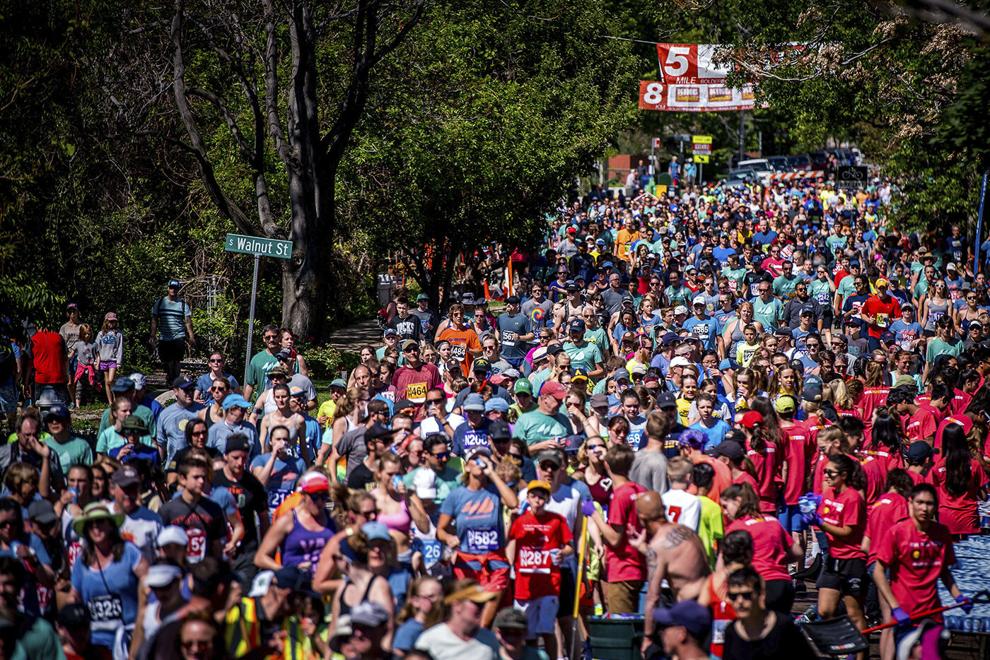 THURSDAY-MONDAY
A famous holiday on the beautiful whitewater: CKS Paddlefest in Buena Vista. Food and music, races, paddleboard competitions, a kayak rodeo, disc golf, a marathon and sidewalk pre-season sales. Races require pre-registration and prices differ by event. Visit ckspaddlefest.com for more information.
FRIDAY-SATURDAY
The summer season of history at Greeley's Centennial Village Museum opens with a Centennial Celebration and performances by Buffalo Soldiers of the American West at 11 a.m. and 2 p.m. Saturday. Opening weekend schedule is 10 a.m. to 4 p.m. Friday and Saturday at 1475 A Street. Watch demonstrations of living on the high plains, tour the grounds and historical buildings, see blacksmithing and woodworking demonstrations. Part of the City of Greeley Museums, it has 35 buildings on 8 acres. Visit greeleymuseums.com for more information.
MONDAY
A 34-year holiday tradition, Boulder Creek Festival will have bands on three stages, starting on Friday with a Dead Phish Orchestra concert. There's every type of food truck and cold ones from 20 craft breweries. Lots for families to do at Creekside for Kids. It's all along Boulder Creek from 9th to 14th streets, Canyon Boulevard and Arapahoe Avenue. Free with a Beer Festival ticket. Visit facebook.com/BoulderCreekFestival for more information.
FRIDAY-MONDAY
Grand Old West Days in Craig is centered around the Colorado State High School Rodeo Association Finals action. There's rodeo entertainment, music and even an original play in the theatre. Concerts with tickets $10 and $15. Visit grandoldwestdays.com for more information.
FRIDAY-MONDAY
Lots of laughs at the Vail Comedy Festival with funny folks from shows and specials on HBO, CBS, NBC and especially the late-night talk shows and more. Visit vailcomedyfestival.com for more information.
FRIDAY-MONDAY
More Blues, Brews and BBQ for the holiday in Beaver Creek opening Friday with the music, David Lawrence & The Spoonful and The Jorgensens. BBQ demonstrations during the days. Colorado craft brews. Visit beavercreek.com/explore-the-resort/activities/beaver-creek-events.aspx for more information.
SATURDAY-SUNDAY
Delicious smells emanating this weekend from Empower Field at Mile High! Pitmasters have more than 30,000 pounds of ribs, brisket and pork on the grills for the Denver BBQ Fest. All you can eat options. Add to that, cold brews and hours of live music. 3-or-4 hour sessions: 11 a.m. to 3 p.m. and 4 to 8 p.m. Saturday; 11 a.m. to 3 p.m. and 4 to 8 p.m. Sunday. VIP pit passes. Tickets: qbbqdenver.com. On Sunday, the Run for the Ribs 5K on the grounds around Empower Field, beer sponsor Breckenridge Brewery. 
SATURDAY-SUNDAY
So many holiday arts festivals, concerts and events all around the state during the holiday weekend. One of the state's largest is the 24-year Denver Arts Festival in Stapleton's Central Park. 150 regional and national artists. Free festival, which also includes live music, is 10 a.m. to 6 p.m. Saturday, 10 a.m. to 5 p.m. Sunday at Conservatory Green in Northfield. Food booths, wine, spirits and brews. A Kids' Art Zone. Visit denverartsfestival.com for more information.
SATURDAY
Opening day, 9 a.m.-1 p.m., for one of the area's favorite farmers markets running through October, the Backyard Market in Black Forest, 6845 Shoup Road. It's unique, with everything grown, baked or created by that vendor. Colorado produce to come. A Kids' Corner activity while the grown-ups shop. Only leashed and well-behaved dogs, please. Visit thebackyardmarkets.com for more information.
SATURDAY-MONDAY
In the town known for its arts history, the artists will be working along Creede's Main Street. Then there are the food goodies in The Taste of Creede Festival. Daily and a memorial service to veterans on Monday. Visit creede.com/taste-of-creede for more information.
SATURDAY-MONDAY
A full show of original art and crafts teamed with time for the famous hot springs and the Sopris Splash Zone make up the holiday at the Glenwood Art Festival. Art in different mediums will be produced throughout downtown Glenwood, Seventh Street and Bethel Plaza. Also, live music. Visit glenwoodave.org/glenwood-ave-arts-fest/artists for more information.
Source link